Surveys and Reports

Knowledge is power!
All too often, people make assumptions and base important decisions on those assumptions. We are here to debunk some of the myths and give you a real insight into what your employees and your potential employees really think.


2023 Employee Survey
We asked our candidates what makes them want to leave a job, about the career development plan their employer has for them (if any), would they recommend their company as a good place to work and what makes them reject an employer.

2022 Employer Survey
We asked our clients what is company's position on WFH/in the office, in person/video interviews, the 4 day week, etc.

2022 Employee Survey
We asked our candidates what makes you want to leave a job, what is important when you choose a new job, how do you feel about WFH/In The Office and do you plan to change job this year?

August 2021 - Back to the office or Stay WFH?
We asked our candidates for their opinions about going back to the office and Working From Home.

Job process and interviews
In early 2020, before COVID, Lockdown and Working From Home (WFH) became part of our everyday vocabulary and way of life we asked our candidates their opinions on job hunting.
A year of WFH later and we asked again, to see if anything had changed.
THE NEW NORMAL - What Your Employees Want
This report discovers what the Working from Home experience has been like for employees during the Covid-19 crisis. Find out what your people think about how important to them working from home is, do they feel positive and safe about going back to the office and will the option to WFH be a deciding factor in people's future job choice?

THE NEW NORMAL - Taking the "remote" out of Remote Working!
We all know how difficult it can be to stay connected in these times of remote working and virtual communication with existing employees, but what about new hires?
THE NEW NORMAL - Back to Work Road Map
We asked our clients about how they feel about a return to the office and about the plans they have put in place. We reveal all in this exclusive report, which also includes insight into the concerns and attitudes of workers who are being asked to return to the workplace.
What Candidates Want
This report reveals what candidates really look for when changing jobs. Is it all about the money? Progression? Work/Life Balance? Read this report to find out.

Candidates' Pet Peeves!
This report explores what frustrates candidates about the recruitment process, enabling you to hone your own systems and become the employer of choice for your chosen candidates.



UK Jobs Market Overview
To download REC report here.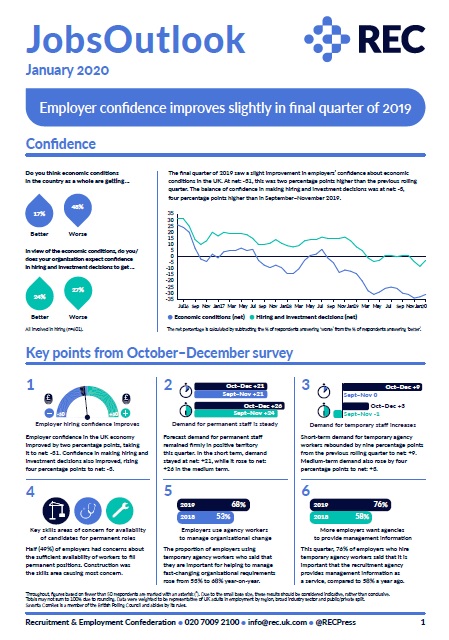 Overview of the recruitment market in London
To download REC report here.