THE NEW NORMAL - What Your Employees Want
Posted 15th September 2020 • Written by People First • • • • •
2020 has been very different from what we hoped and planned for.
As we approach half a year of Lockdown, enforced Working From Home (WFH) and finally, hopefully, a return to the office we wanted to find out what our candidates thought about the whole experience.

We asked them how they had handled the ups and the downs of WFH, including:
How do they feel about going back to the office (and to the commute)?
Do they want to WFH in the future?
Did their employer handle the crisis well?
Has it changed their opinion of their employer?
Please click the thumbnail below for the full results including quotes from candidates.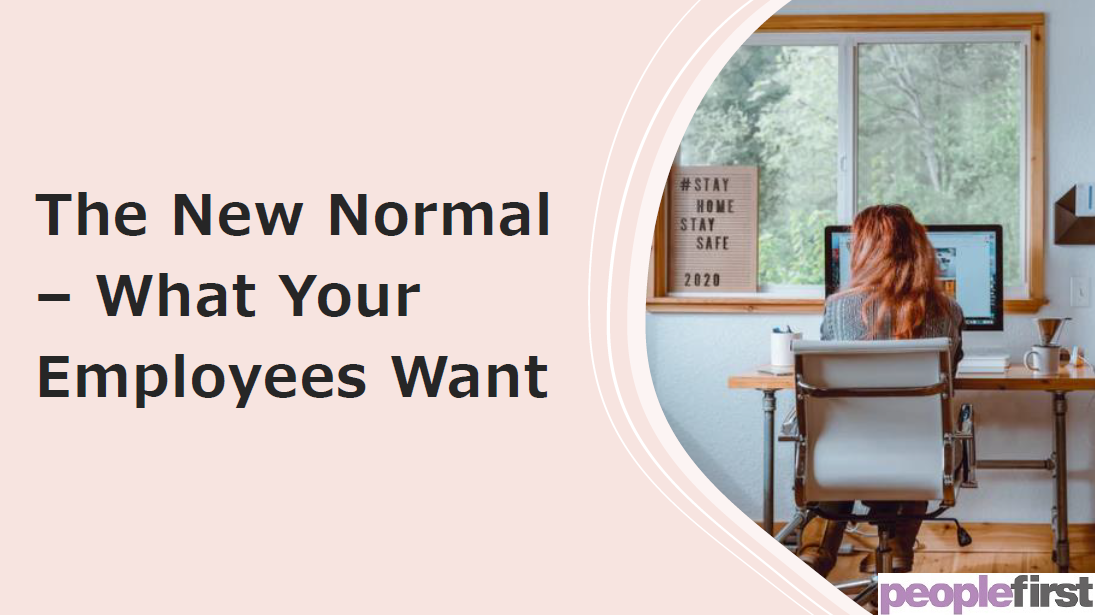 Your Survey Takeaways are:
1 As a result of Lockdown, most candidates want the opportunity to WFH in the future.
2 For most, WFH reduced stress, improved their work-life balance and allowed them to work better. Win-Win.
3 The option to WFH will be a deciding factor in people's future job choice.
4 Listen to, care for, trust in & give flexibility to your staff and they will reward you with their loyalty.