Chinese job-Finance Executive-Frankfurt-rj
€45-55k (depending on experience) + bonus + benefits
Permanent
Outside UK
Ref: 20117
Please follow us on WeChat to see all our Cantonese and Mandarin jobs, interview tips and London news: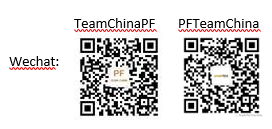 Your New Job Title:

Mandarin & German speaking Finance Executive (Frankfurt)
Your New Salary: €45-55k (depending on experience) + bonus + benefits
Job status: Permanent
Location: Frankfurt, Germany
What You'll be Doing Each Day:
Financial reporting
Be responsible for book keeping includes, sales & purchase, commodity physical & paper trading, intangible and tangible assets, payment, inventory, ensure accurate accounting records are maintained in the system.
Carry out month-end closing process and reconciliation work.
Maintain financial reporting process, prepare monthly management reports and analysis, prepare other ad-hoc financial information and reports when required, ensure to meet all financial reporting timelines as stipulated by the Head Office.
Maintain accurate and timely accounting records of the company in accordance with UK statutory reporting requirements, compliance with corporate policies / procedures and prevailing accounting standards.
Cash management, invoicing and settlement
Manage Invoicing and Settlement procedures including expenses and claims, monitor the aged debts. Ensuring that efficient recording, reporting, and assessment is carried out.
Assist with treasury management, monitor outgoing and incoming movements in funds on a daily basis; analyzing & reporting daily, weekly & monthly on cash flow.
Budgeting process
Coordinate and prepare company budgets and forecasts, reporting of the monthly rolling forecasts and associated variance analysis to headquarter, ensuring that forecast have integrity and fully reflects risks.
Taxation
Liaising with external consultants on periodic tax, audit and regulatory queries.
Assist with preparing the documents for VAT returns in Germany and other European countries.
Others
Liaise and manage reporting and ad-hoc requests our head office in China and Singapore.
Assist the Finance Manager, as required, on the company's trade financing matter.
Any other matters, as requested by management of China Aviation Fuel (Europe) Ltd.
The Skills You'll Need to Succeed:
Your essential skills:
Fully/part qualified in ACCA, ACA or CIMA in UK, and equivalent qualification in Germany.
Familiar with SAP accounting system.
Ability to work independently as well as part of a team.
Your desirable skills
Energy trading and marketing industry accounting background.
Knowledge of German tax and related regulation
Special Requirement
For UK based candidates, this position is required to start in the London office between 3-6 months and then transferred to the German branch in Frankfurt permanently.
For German local candidates, this position will start as permanent in the German branch in Frankfurt, and possibly work in the London office temporarily for the first 3-6 months.
Please follow us on Linkedin: https://www.linkedin.com/company/people-first-team-china
We would be grateful if you could send your CV as a Word document. If your application is successful, you will be contacted within 7 days. We regret that due to the high volume of applications we receive we cannot provide feedback on individual CVs. Please note that we can only consider candidates who are eligible to work in the UK and are able to provide relevant supporting documentation.
People First (Recruitment) Limited acts as an employment agency for permanent and fixed term contract recruitment and as an employment business for the supply of temporary workers. Please note that by applying for this job you accept our Terms of Use and Privacy Policy which can be found on our website.
A new Chinese job - Mandarin & German speaking Finance Executive (Frankfurt) - from Chinese language recruitment agency People First Team China in London.
apply for this job