Chinese speaking Job-PA to Director-m-London
c£35k (Depending on the experience)
Permanent
Greater London
Ref: 20114
Please follow us on WeChat to see all our Cantonese and Mandarin jobs, interview tips and London news: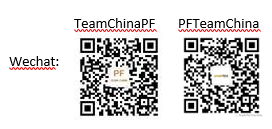 Your New Chinese Job Title:
Cantonese speaking PA to Director-London

The Skills you'll use each day: Fluent in both Cantonese and English,Solid PA experience.

Your New Salary: c£35k (Depending on the experience)

Status: Permanent

Location: London

Who you'll be working for:

Our client is a Management Consulting company.

What you'll be doing each day:
Provide a high quality administrative, secretarial and organizational support service to the Director and occasionally to Senior members of the team.
Acting as a key liaison point between the senior managers and other key parties, setting up meetings as appropriate and maintaining good communication and professional attitude at any time.
Effective diary management, assessing the priority of appointments and reallocation as necessary.
Providing support for an extensive range of meetings. This will include preparing agendas, pre-meeting briefings and meeting papers, noting action points and following them up.
Dairy management/taking minutes.
Attending and making arrangements for functions, conferences and ensure the Director is well prepared.
Making travel arrangements, booking accommodation and processing Client's Visa. Occasionally travelling with the Director.
Dealing with incoming emails and posts, corresponding on behalf of the Director. Producing/Translating documents, reports and presentations. Responsible for some accounts and budgets.
Other duties as and when required: providing administrative support to all colleagues, arranging meeting rooms and communicating appropriately and professionally with internal and external contacts.
The skills you need to succeed:
Proven experience in a similar Secretarial role support MD/Director level, as well as high external exposure representing the individual.
The ability to multi task confidently in a fast-paced environment with your experience of working under pressure and to tight deadline
You have a strong focus on accuracy and attention to details.
A team player with a can-do attitude, and excellent time management skills
Keen to work overtime during peak time, during weekends and evenings /to travel at short notice.
Good knowledge of the Microsoft Office package.
Cantonese and English Bilingual/Hong Kong-born strongly preferred.
You have the right to work in the UK.
Background in accounting or legal would be beneficial or preferred.
Start date: ASAP
Working hours: Monday to Friday 9am to 6pm
Please follow us on Linkedin: https://www.linkedin.com/company/people-first-team-china
We would be grateful if you could send your CV as a Word document. If your application is successful, you will be contacted within 7 days. We regret that due to the high volume of applications we receive we cannot provide feedback on individual CVs. Please note that we can only consider candidates who are eligible to work in the UK and are able to provide relevant supporting documentation.
People First (Recruitment) Limited acts as an employment agency for permanent and fixed term contract recruitment and as an employment business for the supply of temporary workers. Please note that by applying for this job you accept our Terms of Use and Privacy Policy which can be found on our website.
A new Chinese job - Cantonese speaking PA to Director - from Chinese language recruitment agency People First Team China in London.
Please click to view our Mandarin jobs.
apply for this job