Mandarin speaking Job-Sales Support Specialist-rj-London
£25-38k depending on experience and current salary + bonus + benefits
Permanent
Central London
Ref: 20080
Please follow us on WeChat to see all our Cantonese and Mandarin jobs, interview tips and London news: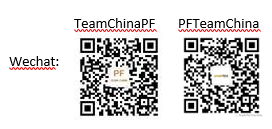 Your New Mandarin Job Title: Mandarin / Cantonese Chinese speaking Sales Support Specialist (Carrier)-London
Your New Salary: £25-38k depending on experience and current salary + bonus + benefits
Status: Permanent
Location: Central London
Summary:
Provide critical administrative, operational, analytical and informational support for the Carrier sales team to improve the productivity, effectiveness, efficiency of sales activity for the Carrier Wholesale Market - Data Business.
Data Products: EPL/IPLC, MPLS, ICT, SD-WAN, Cloud Connect, IPT, IDC, A2P, IOT, Devices
New products: Mobility services (IPX, Clearing), Smart Power Solution
What you'll be doing each day:
Understand the customer enquiry, obtain internal answers needed, and formulate the proposal.
Monitor and follow -up offers and projects; Obtain Sales Manager attention on key issues/progress in order to finalise the Sales.
After Sales Support.
Provide customer service functions under the guidance of sales directors or managers.
Legal and finance support.
The skills you need to succeed:
Excellent written and verbal communication skills in English.
Bachelor's degree or above.
Great interest to work in IT / Tech Services / Telecom; sales support or customer facing experience in these. industries would be an advantage.
Excellent Microsoft Office and database administration skills.
Excellent communication and interpersonal and teamwork skills.
Please follow us on Linkedin: https://www.linkedin.com/company/people-first-team-china
We would be grateful if you could send your CV as a Word document. If your application is successful, you will be contacted within 7 days. We regret that due to the high volume of applications we receive we cannot provide feedback on individual CVs. Please note that we can only consider candidates who are eligible to work in the UK and are able to provide relevant supporting documentation.
People First (Recruitment) Limited acts as an employment agency for permanent and fixed term contract recruitment and as an employment business for the supply of temporary workers. Please note that by applying for this job you accept our Terms of Use and Privacy Policy which can be found on our website.
A new Chinese job - Mandarin / Cantonese Chinese speaking Sales Support Specialist (Carrier)- from Mandarin Chinese language recruitment agency People First Team China in London.
Please click to view our Mandarin jobs.
apply for this job