Mandarin speaking Job-Financial Accountant-m-London
£Highly competitive depending on experience + benefits + bonus
Permanent
Central London
Ref: 20029
Please follow us on WeChat to see all our Cantonese and Mandarin jobs, interview tips and London news: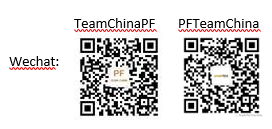 Your New Mandarin Job Title: Mandarin speaking

Financial Accountant

- Financial Institution, London
Your New Salary: Highly competitive depending on experience + benefits + bonus
Location: Central London
Status: This is apermanent position but you will start as temporary for the first 6 months due to HQ policy. You would be able to transfer to permanent employee depending on satisfactory performance
To be successful in this role our client has said it is essential that candidates:
are fully qualified accountant

have working experience in Banking / Finance Service

speak fluent Mandarin Chinese
If that means this job isn't a match for you please view our other vacancies for one that may be a better fit.
What you'll be doing each day:
The job duties associated with this role include but will not be limited to:
Adequate understanding in accounting treatment for different financial products and basic knowledge of cash equities, derivatives (such as TRS, Options, Futures, IRS and Structured products) and corporate finance;
Involved in daily PnL for equities and financial products
Prepare daily journals for the equities and financial products
Support business on a daily basis, ensure completeness of all transactions, prepare journal entries, generate accounting posting and prepare periodical financial reporting;
Be able to handle queries from senior management and auditors related to financial reporting issues and accounting treatment of products;
Perform month end posting and reconciliations as well as other periodical ad hoc reporting to front desk/senior management;
The skills you need to succeed:
Excellent command of both English and Mandarin;
Solid practical accounting experience gained in accounting / product control / audit field;
Has understanding of the accounting standards for financial instruments;
Knowledge on equities products; knowledge and practical experience in dealing with structured products/fixed income products/derivatives is highly preferred;
Previous working experience in a FCA (formerly FSA) regulated firm preferred;
Initiative with good interpersonal skills, be able to work independently and at the same time in a teamwork environment;
An organised individual with good communications skills and the ability to prioritise tasks and manage conflicting deadlines
Good numerical, analytical and Excel skills;
Qualifications
University graduate in Accounting and/or Finance
Qualified Accountant
MS Office Skills: Use of Excel, Word, Power Point.
Student or Member of CPA or CFA is preferred
Please follow us on Linkedin: https://www.linkedin.com/company/people-first-team-china
We would be grateful if you could send your CV as a Word document. If your application is successful, you will be contacted within 7 days. We regret that due to the high volume of applications we receive we cannot provide feedback on individual CVs. Please note that we can only consider candidates who are eligible to work in the UK and are able to provide relevant supporting documentation.
People First (Recruitment) Limited acts as an employment agency for permanent and fixed term contract recruitment and as an employment business for the supply of temporary workers. Please note that by applying for this job you accept our Terms of Use and Privacy Policy which can be found on our website.
apply for this job