Mandarin Chinese speaking IT Network Engineer
Up to £60k + Lunch Allowance + Benefits + Bonus
Permanent
Greater London
Ref: 20027
To see more Mandarin/Cantonese vacancies please follow us on WeChat: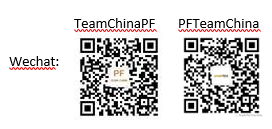 Your New Job Title: Mandarin Chinese speaking IT Network Engineer
Your New Salary: Up to £60k + Lunch Allowance + Benefits + Bonus
Status: Permanent
Location: East London
What you'll be doing each day:
Assistant IT manager in network (Internet, Intranet, and telecommunication) fields planning, construction, commissioning, operation, update and maintenance.
Establish and update network management system, policy and procedures to comply with relevant regulations and standards.
Plan and organise resources on network management.
Clarify network management processes and rules according to the company and project management requirements.
Plan and implement annual network work developing and maintaining plan.
Assist IT manager to identify and register network risks in relevant areas.
Plan and organise training on network area.
Organise the incident investigation on network.
Set up emergency mechanism and monitor implementation.
Communicate with shareholders' IT departments and learn from their best practices.
Manage the relevant evidence and record.
Play as a backup role of Server Engineer and also support the IT service assistant as needed.
The skills you need to succeed:
Fluent Mandarin and English
Degree qualification in a relevant subject or able to demonstrate competent experience;
Working experience in related fields;
Excellent communication skills;
Please follow us on Linkedin: https://www.linkedin.com/company/people-first-team-china
We would be grateful if you could send your CV as a Word document. If your application is successful, you will be contacted within 7 days. We regret that due to the high volume of applications we receive we cannot provide feedback on individual CVs. Please note that we can only consider candidates who are eligible to work in the UK and are able to provide relevant supporting documentation.
People First (Recruitment) Limited acts as an employment agency for permanent and fixed term contract recruitment and as an employment business for the supply of temporary workers. Please note that by applying for this job you accept our Terms of Use and Privacy Policy which can be found on our website.
People First Recruitment Agency - Mandarin jobs, Japanese language jobs, Chinese speaking jobs, European and Cantonese vacancies, Supply Chain jobs - in London, Surrey, Kent, Sussex, Berkshire and all of the UK
People First Recruitment Agency - more than 20 years of success in Mandarin recruitment, Supply Chain recruitment, Japanese language recruitment, European and Chinese language recruitment
- in London, Surrey, Kent, Sussex, Berkshire and all of the UK
apply for this job