Mandarin speaking Job-Team Support-rj-London
£Highly competitive depending on experience + good banking bonus
Permanent
Central London
Ref: 20020
Please follow us on WeChat to see all our Cantonese and Mandarin jobs, interview tips and London news: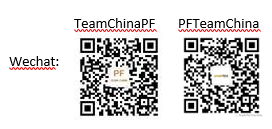 Your New Mandarin Job Title: Mandarin Chinese speaking Team Support (Equity Sales & Trading Department)-London
Your New Salary: Highly competitive depending on experience + good banking bonus
Status: This is a permanent position but you will start as an agency worker for the first 6 months due to company policy. You would be able to transfer to permanent employee depending on satisfactory performance
Location: City of London
Summary:
This position is responsible for providing supports to the Equity Sales & Trading department including Deal or Non-Deal Roadshow Arrangements, Analyst Marketing, Bespoke Trips in Asia, Conference Organisation and other administrative tasks.
What you'll be doing (include but not limited to) each day:
Work closely with the equity sales team, research team, corporate and institutional clients and external vendors across numerous events including Analyst Marketing, Deal & Non Deal Roadshows, Bespoke Trips and Conferences
Day-to-day coordination with internal employees and corporate management on logistic arrangements including meeting venue (internal and external), flights, ground transportation, hotel bookings and visa applications
Maintain effective relationships with key stakeholders, including corporate, institutional clients, sales team, research team and 3rd party vendors
Proactively identify inefficiencies / operational risks in the business
Provide minutes for business meetings in English and Chinese, translate for business meetings when needed
The skills you need to succeed:Knowledge
Previous basic financial sector support experience/background preferred
Previous corporate access experience preferred
Good command in PC skills, Excel, Word, PowerPoint
Skills and Abilities
Proficient in English and Mandarin. English / Mandarin interpretation experiences highly valued
Team orientated with ability to take ownership of the various corporate access function and prioritise effectively
Ability to communicate clearly and concisely at all levels, with both internal and external parties
High degree of accuracy and attention to details
Ability to work in a fast-paced work environment and under pressure
Qualifications
College degree or above preferred
Please follow us on Linkedin: https://www.linkedin.com/company/people-first-team-china
We would be grateful if you could send your CV as a Word document. If your application is successful, you will be contacted within 7 days. We regret that due to the high volume of applications we receive we cannot provide feedback on individual CVs. Please note that we can only consider candidates who are eligible to work in the UK and are able to provide relevant supporting documentation.
People First (Recruitment) Limited acts as an employment agency for permanent and fixed term contract recruitment and as an employment business for the supply of temporary workers. Please note that by applying for this job you accept our Terms of Use and Privacy Policy which can be found on our website.
apply for this job