Mandarin / Cantonese Chinese speaking Marketing Executive (FMCG)
£28-33k depending on experience
Permanent
Greater London
Ref: 20019
To see more Mandarin/Cantonese vacancies please follow us on WeChat: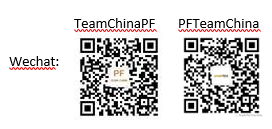 Your New Job Title: Mandarin / Cantonese Chinese speaking Marketing Executive (FMCG)
Your New Salary: £28-33k depending on experience
Job status: Permanent
Location: East London
Report to: Marketing Communications Manager
Summary:
This role is expected to take ownership of development for existing and emerging marketing channels, as well as conceiving and implementing marketing programmes across UK and Europe.
You will also work closely with the digital marketing and PR team, as well as sales team in order to achieve the ambitious goal for business growth in EU zone.
What You'll be Doing Each Day:
Build (with internal and external teams), manage and own performance of campaigns and marketing programmes.
Managing multiple external agencies to make sure consumer communication and marketing programmes are consistent with the brand message yet specific to local circumstances.
Content development and management
Analyse different marketing channels and make recommendations as to which offer the company opportunities to grow brand awareness and increase purchase intention, and the most cost effective approaches for reaching the right target audience.
Create and manage POSM and advertising for multiple markets.
Understand consumer needs and opportunities within the product to drive revenue and create a seamless and frictionless user experience.
Work with stakeholders such as product, digital marketing, PR and sales team, translating brand strategy into actionable propositions.
Lead the development of insight driven strategies for assigned business projects.
Event support
The Skills You'll Need to Succeed:
Fluent Chinese skills is essential (Mandarin / Cantonese).
Working experience with strong brand management background.
Educated to Communication or Marketing degree level or equivalent.
Highly sensitive to new marketing channels and trends.
Experience in managing multiple agencies.
Good Writing, Editing and Written Communication Skills.
Good presentation skills.
FMCG or Food & Beverage background will be an advantage.
Ability to think strategically and tactically, execute on multiple projects, meet tight deadlines.
Please follow us on Linkedin: https://www.linkedin.com/company/people-first-team-china
We would be grateful if you could send your CV as a Word document. If your application is successful, you will be contacted within 7 days. We regret that due to the high volume of applications we receive we cannot provide feedback on individual CVs. Please note that we can only consider candidates who are eligible to work in the UK and are able to provide relevant supporting documentation.
People First (Recruitment) Limited acts as an employment agency for permanent and fixed term contract recruitment and as an employment business for the supply of temporary workers. Please note that by applying for this job you accept our Terms of Use and Privacy Policy which can be found on our website.
apply for this job