Mandarin / Cantonese Chinese speaking Settlement Assistant (Trading Oil)
Highly competitive + good benefits
Permanent
Greater London
Ref: 20001
To see more Mandarin/Cantonese vacancies please follow us onWeChat: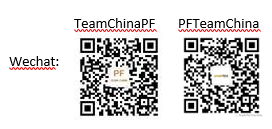 Your New Job Title: Mandarin / Cantonese Chinese speaking Settlement Assistant (Trading Oil)
Your New Salary: Highly competitive + good benefits
Job status: Permanent
Location: West London
Reporting to: Operations Manager
Summary:
This role is an entry level role initially providing assistance for the Operations Team on invoicing and payments.
What You'll be Doing Each Day:
To receive cargo payable invoices and LOIs, check their details, prepare Payment Instructions and send the same to Treasury;
To issue cargo sale invoices and LOIs, send invoices and LOIs to counterparties and prepare Invoicing Notice and send the same to Treasury;
To enter data in systems related to other costs payables and other income receivables and arrange paper work and submit it to Treasury;
To work closely with physical operators to ensure all payables and receivables are submitted to Treasury on time;
To verify data from the system related to payables and receivables to ensure their accuracy;
To assist Treasury to chase payment from counterparties in case payment is late or missing;
To receive all original shipping documents and endorse them as per documentary instructions;
To perform any other tasks that the company may reasonably assign from time to time according to business need
The Skills You'll Need to Succeed:
Fluent in English and Chinese (Mandarin / Cantonese)
Excellent IT skills - the successful candidate must be IT literate with good working knowledge of Microsoft Office packages, especially excel.
Excellent numeracy skills – must be confident working with numbers.
Team player – the role will work with others to get their tasks done.
Excellent attention to detail – must be used to accurate and detailed working.
Excellent communication skills and ability to develop effective business relationships – must be able to interact with colleagues in London and also overseas offices.
Flexible approach to work – may be required to work additional hours or support other team members during busy periods.
Please follow us on Linkedin: https://www.linkedin.com/company/people-first-team-china
We would be grateful if you could send your CV as a Word document. If your application is successful, you will be contacted within 7 days. We regret that due to the high volume of applications we receive we cannot provide feedback on individual CVs. Please note that we can only consider candidates who are eligible to work in the UK and are able to provide relevant supporting documentation.
People First (Recruitment) Limited acts as an employment agency for permanent and fixed term contract recruitment and as an employment business for the supply of temporary workers. Please note that by applying for this job you accept our Terms of Use and Privacy Policy which can be found on our website.
apply for this job