Cantonese speaking Banking Customer Service Representative (Manchester)
£22-25k + banking benefits
Permanent
Rest of the UK
Ref: 19993
To see more Mandarin/Cantonese vacancies please follow us on WeChat: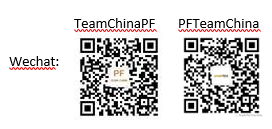 Your New Job Title: Cantonese speaking Banking Customer Service Representative (Manchester)
Your New Salary: £22-25k + banking benefits
Status: Permanent
Location: Manchester
Summary:
Cash based:
To provide all cashier services and handle cash accurately.
Customer Service:
To provide quality customer services in accordance with the Bank's policy and procedures.
To recognise customer needs, to promote business for the Bank and to refer customers to other appropriate departments for new services.
Non-cash based:
To support all designated areas within the branch operations where service or assistance is required.
Sales based:
To bring in business to achieve sales target.
What you'll be doing each day:
To accurately complete or input data and made amendment on screen and records.
To maintain Clear Desk policy.
To keep clear records of transactions/processes.
To exercise due diligence and care in handling transactions.
To ask for help and support where necessary.
To maintain good team work and work relationship with colleagues and other departments.
To have full understanding of the products and services before selling it to customers.
Fully explain the products and services to customers by using a customer checklist and interview observation checklist.
To ensure customers made aware of all the product details by signing the agreement.
Comply with all applicable regulations, rules, codes, guidelines and standards set by regulators and the Bank, and carry out duties with high integrity; and
Adhere to all established risk control guidelines, procedures and measures to identify, assess, report, mitigate and monitor the risks involved in the day-to-day work.
The skills you need to succeed:
Fluent in speaking Cantonese and English. Mandarin as an advantage.
Knowledge of opening new accounts, bank products, safe deposit boxes, cash handling and basic cashier area operation.
Knowledge of accounting terminology.
Please follow us on Linkedin: https://www.linkedin.com/company/people-first-team-china
We would be grateful if you could send your CV as a Word document. If your application is successful, you will be contacted within 7 days. We regret that due to the high volume of applications we receive we cannot provide feedback on individual CVs. Please note that we can only consider candidates who are eligible to work in the UK and are able to provide relevant supporting documentation.
People First (Recruitment) Limited acts as an employment agency for permanent and fixed term contract recruitment and as an employment business for the supply of temporary workers. Please note that by applying for this job you accept our Terms of Use and Privacy Policy which can be found on our website.
apply for this job