Chinese Job-Tax Accountant
up to £62.5k, depending on experience
Permanent
Central London
Ref: 19929
Please follow us on WeChat to see all our Cantonese and Mandarin jobs, interview tips and London news: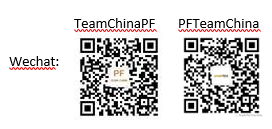 Your New Job Title: Mandarin Chinese speaking Tax & Head Office Reporting Accountant
The Skills You'll Need: Fluent in English and Mandarin, solid tax accounting experience in banking or finance.
Your New Salary: up to £62.5k, depending on experience
Location: Central London
Reporting To: Senior Tax Manager (STM) & & Senior Accountant
Who You'll Be Working for:
Our client is a well-established and fast expanding bank.
What You'll be Doing Each Day:
VAT assist the STM in updates to the PESM, preparation of reports and support Accounts Payable team with any tax related queries.

Assist the Senior Tax Manager in all aspects of corporation tax compliance (critical focus will be on ensuring that the underlying data and information required for monthly Corporate tax computations are complete, accurate and comply with the Tax legislation e.g. Transfer Pricing; CATA calculations).

Assist the Senior Tax Manager in the preparation, implementation, update and maintenance of all tax policy and procedure manuals.

Assist in the completion of quarter-end and year-end business forecasting as requested by HO or management.

Support the following key outputs for Finance:
o Quarterly reporting (to local senior management and HO) and Annual Report and Accounts
o Annual BEPS Country by Country Reporting
o Quarterly UK Payment Arrangement Calculations
o Annual Budget Plan (3-year forecast)
In conjunction with other business managers, ensure that adequate tax/ accounting and other records and internal controls in the finance areas are maintained (particularly with ref to Tax Risk

Assist the Senior Tax Manager in maintaining a Tax Risk Register and ensure that any deficiencies in controls identified by Operational Risk (via the Risk Evaluations & Controls Assessment) is remediated in a timely manner.

Liaise with the external auditors and assisting in preparing statutory and regulatory financial statements.

Along with Head of Finance, forge good working relationships with Head Office tax departments/colleagues and other overseas institutions along with the different departments.
The Skills You'll Need to Succeed:
Professional qualification in accounting/finance discipline

Experience working at a similar level, within accounting, banking or auditing fields, preferably in the financial services sector

Highly competent in producing written reports

Strong knowledge of tax accounting, IFRS accounting standards and theory, and financial reporting principles

Good working Knowledge of UK taxation requirements direct and indirect taxes

Excellent IT skills including MMS office and Excel

Good language skills of written and spoken English and Mandarin (essential).
Job status: Permanent
Start date: ASAP
We would be grateful if you could send your CV as a Word document. If your application is successful, you will be contacted within 7 days. We regret that due to the high volume of applications we receive we cannot provide feedback on individual CVs. Please note that we can only consider candidates who are eligible to work in the UK and are able to provide relevant supporting documentation.
People First (Recruitment) Limited acts as an employment agency for permanent and fixed term contract recruitment and as an employment business for the supply of temporary workers. Please note that by applying for this job you accept our Terms of Use and Privacy Policy which can be found on our website.
A new Chinese job - Mandarin Chinese speaking Tax & Head Office Reporting Accountant - from Chinese language recruitment agency People First Team China in London, please click to view our Mandarin jobs.
apply for this job