Mandarin Chinese Speaking Reinsurance Manager
£depending on experience
Permanent
Central London
Ref: 19927
To see more Mandarin/Cantonese vacancies please follow us on WeChat: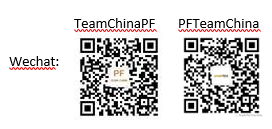 Your New Job Title: Mandarin Chinese Speaking Reinsurance Manager
The Skills You'll Need: Mandarin and English fluent, Reinsurance experience.
Your New Salary: depending on experience
Location: Central London
Who You'll Be Working for: an international insurance company
What You'll be Doing Each Day:
Responsible for Annual reinsurance planning; establishing and improving the reinsurance management system, procedures and related management policies; optimising the function's management responsibilities
Responsible for reinsurance statement and accounting management, budget management, business development, business analysis and training related matters
Responsible for establishing reinsurance risk management system; analysing, reporting, and managing major risks
Responsible for providing IT system requirements, testing for implementation and designing for reinsurance functional optimisation
Responsible for Reinsurance treaty and facultative management, including setting annual work plan and coordinating renewal terms negotiation
Responsible for assessment, and asset and credit analysis of inward and outward treaty, facultative business and counter-party risk management
Responsible for reinsurance file management, and regular and irregular analysis of reinsurance management
Responsible for communicating and collaborating with underwriting, claims, actuaries, finance and other related teams when necessary
Analysing reinsurance performance in line with the company's strategy, and internal /external environment
Optimising reinsurance protection/ arrangement structure
Other ad hoc duties
The Skills You'll Need to Succeed:
Bachelor's degree or above in numerical subjects
Proven experience in reinsurance management. Familiar with reinsurance rules and regulations in local and global markets
Strong learning ability and Good Chinese and English writing skills
Have experience in IT system construction in Reinsurance field and ability in composing IT related requirements
Strong ability to work under pressure and excellent interpersonal and communication skills
Job status: Permanent
Start date: ASAP
Working hours: 9 to 5
Please follow us on Linkedin: https://www.linkedin.com/company/people-first-team-china
We would be grateful if you could send your CV as a Word document. If your application is successful, you will be contacted within 7 days. We regret that due to the high volume of applications we receive we cannot provide feedback on individual CVs. Please note that we can only consider candidates who are eligible to work in the UK and are able to provide relevant supporting documentation.
People First (Recruitment) Limited acts as an employment agency for permanent and fixed term contract recruitment and as an employment business for the supply of temporary workers. Please note that by applying for this job you accept our Terms of Use and Privacy Policy which can be found on our website.
apply for this job