Mandarin Chinese spkg HR Officer (benefits, compensation and payroll)
up to £50k + free company lunch + benefit + bonus
Permanent
Greater London
Ref: 19917
To see more Mandarin/Cantonese vacancies please follow us on WeChat: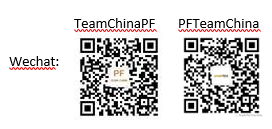 Your New Job Title: Mandarin Chinese spkg HR Officer (benefits, compensation and payroll)
Your New Salary: up to £40k + free company lunch + benefit + bonus (Total £50k)
Status: Permanent
Location: East London
What you'll be doing each day:
Work with HR Manager in employee's benefit and compensation.
Work with external payroll providers across Europe to process monthly payroll including yearend returns
Maintains payroll processing system and records by gathering, calculating, and inputting data
Complete and maintain employee payroll reports for record-keeping purpose or managerial reviews
Support the administration of annual pay review, performance appraisal, and HR statistics
Manage and maintain the HR Database include annual leave and sick absence records
Ensure all employee payroll records relating to compliance are kept up to date at all times
Deal with employee queries relating to payroll and commission computation
Ensure timely and correct calculation of staff compensation as well as resolve any disputes or issues
Provide support to the HR Manager in reporting and compensation data analysis to facilitate management decision
Ensure that compensation practices are in line with HR requirements and current law and regulations
Ensure general HR administrative duties are completed as required
The skills you need to succeed:
Fluent English and Mandarin in writing and speaking
Previous working experience in HR operations (benefit, compensation and payroll) is preferred
Hands on experience with HR software (HRIS)
BA in human resources, business administration, accounting or similar relevant field
Strong interpersonal and communication skills
Highly organized with the ability to prioritize and to work to deadlines
Meticulous and accurate
Excellent attention to detail
A good sense of respect for confidentiality
Above average numeracy skills
CIPD or equivalent HR qualification desirable
Knowledge of accounting desirable
Computer literate, preferably with strong Excel skills
Please follow us on Linkedin: https://www.linkedin.com/company/people-first-team-china
We would be grateful if you could send your CV as a Word document. If your application is successful, you will be contacted within 7 days. We regret that due to the high volume of applications we receive we cannot provide feedback on individual CVs. Please note that we can only consider candidates who are eligible to work in the UK and are able to provide relevant supporting documentation.
People First (Recruitment) Limited acts as an employment agency for permanent and fixed term contract recruitment and as an employment business for the supply of temporary workers. Please note that by applying for this job you accept our Terms of Use and Privacy Policy which can be found on our website.
apply for this job