Mandarin Chinese speaking Accountant (Financial Institution)
Highly competitive depending on experience + benefits + bonus
Permanent
Central London
Ref: 19911
To see more Mandarin/Cantonese vacancies please follow us on WeChat: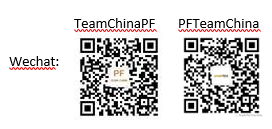 Your New Job Title: Mandarin Chinese speaking Accountant (Financial Institution)
Your New Salary: Highly competitive depending on experience + benefits + bonus
Location: Central London
Status: This is eventually a permanent position but you will start as 6 months temporary due to HQ policy. You would be able to transfer to permanent employee depending on satisfactory performance
What you'll be doing each day:
The candidate should be an accountant qualified in England and Wales and will work alongside the existing financial controller.
The job duties associated with this role include but will not be limited to:
Performing month end exercise including journal entries, bank reconciliations, intercompany schedules, revenue and expense accruals and variance analyses and liaison with the financial control team in Hong Kong and Beijing
Assisting to prepare and file tax returns and regulatory reports in compliance with requirements set by applicable tax authorities and regulators
Assisting to deal with queries from the senior management, business units, auditors, tax authorities and regulators
Being involved in developing management accounting and cost controlling system
Accounting documents filing and record keeping
Cashiering function including bank payments and receipts and petty cash management
Employee expenses reimbursements processing and controlling
Maintain fixed assets schedule
Assisting with group-wide projects involving finance
Ad hoc financially related operational work
The skills you need to succeed:
Fluent in English and Mandarin (written and spoken)
Strong Microsoft Excel skills
Have knowledge of the IFRS accounting standards;
Have good knowledge of income tax and VAT law of the UK and preferably of the EU
Previous working experience in a FCA (formerly FSA) regulated firm preferred;
Good numerical skill and able to handle and analyse large volume of data
Good initiative and strong ethics, good interpersonal skills, ability to work independently and also as part of a team
Qualifications
University graduate in Accounting and/or Finance
Qualified or partial qualified accountant with ACA, ACCA or CIMA accreditation
Post qualification practical accounting experience
Please follow us on Linkedin: https://www.linkedin.com/company/people-first-team-china
We would be grateful if you could send your CV as a Word document. If your application is successful, you will be contacted within 7 days. We regret that due to the high volume of applications we receive we cannot provide feedback on individual CVs. Please note that we can only consider candidates who are eligible to work in the UK and are able to provide relevant supporting documentation.
People First (Recruitment) Limited acts as an employment agency for permanent and fixed term contract recruitment and as an employment business for the supply of temporary workers. Please note that by applying for this job you accept our Terms of Use and Privacy Policy which can be found on our website.
apply for this job