Mandarin Chinese Speaking Loan Assistant
up to £28k
Permanent
Central London
Ref: 19895
To see more Mandarin/Cantonese vacancies please follow us on WeChat: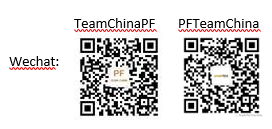 Your New Job Title: Mandarin Chinese Speaking Loan Assistant
The Skills You'll Need:
Mandarin to native level, banking or finance academic background, relevant loan operations experience, KYC and credit analysis experience preferred
Your New Salary: up to £28k
Location: Central London
Who You'll Be Working for: an international bank
About the job:
The Loan Assistant works as a part of the Business Development team and assists in the Loans administration and general support of the Front Office function.
What You'll be Doing Each Day:
To undertake credit administration including pre and post lending management tasks. Main duties include (but not restricted to) providing 'second pair of eyes' for facility documentation prepared by Business Development Department; monitoring covenants / collateral / Conditions Precedent and maintaining internal credit ratings, records and databases;
To undertake monitoring and distribution of syndicated loan agency notices, liaising with internal stakeholders and externally with Agent Banks to resolve issues;
To undertake in the assistance of secondary loan trading process i.e. Clear-par reviewer;
To provide comprehensive support to the Business Development department in order to achieve departmental objectives;
To facilitate relationship building within cross-border counterparties;
To undertake KYC and on-boarding process for new clients and connections, work with Front Office and Compliance to ensure timely review or updating of information held;
To assist with the preparation of credit review reporting of the Bank's existing book; assist in collection of information and tasks such as spreading of financials;
To become champion of Banks internal systems and processes;
Act as go-between Front and Back Office;
To undertake ad-hoc yet time critical Front Office related projects as the business or its Head Office may require;
Other works requested by your Line Manager.
The Skills You'll Need to Succeed:
Fluent in English and Mandarin is a must
1-2 years of experience in wholesale banking preferred
Strong communication & interpersonal skills
Highly detail orientated and outstanding organisational and planning skills
Excellent time management skills
Excellent accuracy and attention to detail
Strong working knowledge of Microsoft Office (Word, Excel, PowerPoint, etc.)
Ability to effectively prioritise work
Self-initiative and a good team player
Job status: Permanent
Start date: ASAP
Working hours: 9 to 5
Please follow us on Linkedin: https://www.linkedin.com/company/people-first-team-china
We would be grateful if you could send your CV as a Word document. If your application is successful, you will be contacted within 7 days. We regret that due to the high volume of applications we receive we cannot provide feedback on individual CVs. Please note that we can only consider candidates who are eligible to work in the UK and are able to provide relevant supporting documentation.
People First (Recruitment) Limited acts as an employment agency for permanent and fixed term contract recruitment and as an employment business for the supply of temporary workers. Please note that by applying for this job you accept our Terms of Use and Privacy Policy which can be found on our website.
apply for this job