Chinese Job-Applications Engineer
£35-45k (UK) / ¥250-300k (China)
Permanent
Outside UK
Ref: 19871
Please follow us on WeChat to see all our Cantonese and Mandarin jobs, interview tips and London news: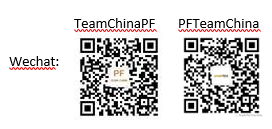 Your New Job Title: Mandarin Chinese speaking Applications and Service Engineer (UK & China)
Your New Salary: £35-45k (UK) / ¥250-300k (China)
Job status: Permanent
Location: This position will be based initially at the UK Office in East Sussex for a 6-months of training, then to move to Shanghai, China; with occasional business trips in other Asian countries when required.
Report to: Commercial Director
Summary:
To enable further development of markets in Asia, particularly China, our client plans to establish a technical support facility in China for their range of coating, cryo and related products. The Applications and Service Engineer will be the first hire for that facility and will have sole responsibility for ensuring that the customers are satisfied with company's solutions by installing and repairing equipment in a timely fashion, carrying out periodic maintenance and providing technical expertise on applications.
What You'll be Doing Each Day:
Providing technical and service support on all products for all customers and distributors / agents, with an initial focus on supporting indent sales to microscope vendors;

Fault finding and product testing;

Liaising with customers on repairs and repairing the subsequent instrument returns;

Liaising with our sub-contractors and customers as well as constant communication with all staff internally;

Occasional attendance at trade shows and international exhibitions;

Installation of our systems and other related products at customer sites throughout China and other Asian countries.

Pre-sales technical discussions with customers and partners;

Assisting with submission of tender documents;

Answer applications queries forwarded by sales / service from end-users and distributors regarding company's equipment;

Provide proof of concept product demonstrations;

Training of customer operators, both on-site and off-site;

Establish customer reference sites for alpha / beta testing and development of applications notes;

Identify new applications for equipment and write application notes illustrating these;

Train and coach sales channels to improve product knowledge, positioning and pricing strategies.
The Skills You'll Need to Succeed:
Essential:
Proven expertise in working with coaters and related EM sample preparation methodologies is essential;

Proven ability to operate a Scanning Electron Microscope, including ancillary equipment such as EDX;

Ability to cope with rapidly changing demands on time and prioritise jobs according to urgency;

Excellent communication skills in both Mandarin and English, including a demonstrated ability to write clear and concise application notes and experience in presenting to, teaching and training scientific staff;

Demonstrated ability to forge good customer relationships (both internal and external);

Self-driven work style with high levels of motivation and enthusiasm;

Candidates must have right to live and work in both China (permanently) and the UK (6 months).

There might be occasional business trips in other Asian countries, such as Japan, Singapore, etc, when required.
Qualification / Education background:
PhD in Materials Science, Chemistry or related discipline. 5+ years of relevant experience preferred.

You will be expected to have scientific credibility among peers with the ability to influence and lead.
We would be grateful if you could send your CV as a Word document. If your application is successful, you will be contacted within 7 days. We regret that due to the high volume of applications we receive we cannot provide feedback on individual CVs. Please note that we can only consider candidates who are eligible to work in the UK and are able to provide relevant supporting documentation.
People First (Recruitment) Limited acts as an employment agency for permanent and fixed term contract recruitment and as an employment business for the supply of temporary workers. Please note that by applying for this job you accept our Terms of Use and Privacy Policy which can be found on our website. People First Recruitment Agency - Mandarin speaking jobs, Japanese jobs, Chinese jobs, European and Cantonese vacancies, Supply Chain jobs - in London, Surrey, Kent, Sussex, Berkshire and all of the UK. More than 20 years of success in Mandarin recruitment, Supply Chain recruitment, Japanese language recruitment, European and Chinese language recruitment.

A new Chinese job - Mandarin Chinese speaking Applications and Service Engineer (UK & China) - from Chinese language recruitment agency People First Team China in London, please click to view our Mandarin jobs.
apply for this job