Chinese Job Business Officer-Banking
£27-40k depending on experience + banking benefits
Permanent
Rest of the UK
Ref: 19845
Please follow us on WeChat to see all our Cantonese and Mandarin jobs, interview tips and London news: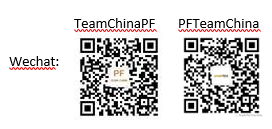 Your New Job Title: Cantonese / Mandarin Chinese speaking Business Officer - Banking (Manchester)
Your New Salary: £27-40k depending on experience + banking benefits
Job status: Permanent
Location: Manchester
Summary:
To cultivate new business opportunities and bring in revenue for the Bank.

To prepare credit facility proposals to the bank's relevant approval authority.

To monitor and control designated account portfolio for managing the overall credit risks and any irregular performance in accordance with Credit Manual.

To promote and enhance the Bank's reputation.

To maintain and develop business relationship with existing and prospective customers.

To build and maintain contact with intermediaries.

To supervise Clerical staff.
What You'll be Doing Each Day:
To develop new business opportunities and contacts.

To build and maintain close business relationship with the designated customers with a view to fulfill the 'Know Your Customer' requirement.

To submit customer's credit facility proposal in a timely manner and coordinate the facility drawdown process with all concerned parties.

To establish good working relationship with other counterparties / intermediaries, e.g. broker, solicitor, accountant, valuer and overseas colleagues etc.

To prepare regular credit reviews on borrowing customer's account.

To monitor and control designated account's irregular performance in accordance to the bank's guideline.

To keep abreast of the current banking regulation, the Bank's lending policy and latest market conditions.

To provide support and cover for other business managers / officers when they are off.

Comply with all applicable regulations, rules, codes, guidelines and standards set by regulators and the Bank, and carry out duties with high integrity; and

Adhere to all established risk control guidelines, procedures and measures to identify, assess, report, mitigate and monitor the risks involved in the day-to-day work.
The Skills You'll Need to Succeed:
Essential Skills:
Experience of working in relevant environments such as Business/Commercial/Corporate Banking.

Good verbal and written communication skills with experience of adapting your style and approach to the audience and message to be delivered.

Experience of planning and prioritising work effectively and adhering to strict deadlines.

Ability to understand and analyse financial data.

Good understanding of the regulatory frameworks and compliance requirements.

Proficient in spoken and written English and Cantonese; Mandarin an advantage.
Desirable Skills:
Familiar with the Chinese niche market.

Fluent in verbal and written communication skills in English and Chinese (Mandarin/Cantonese)
We would be grateful if you could send your CV as a Word document. If your application is successful, you will be contacted within 7 days. We regret that due to the high volume of applications we receive we cannot provide feedback on individual CVs. Please note that we can only consider candidates who are eligible to work in the UK and are able to provide relevant supporting documentation.
People First (Recruitment) Limited acts as an employment agency for permanent and fixed term contract recruitment and as an employment business for the supply of temporary workers. Please note that by applying for this job you accept our Terms of Use and Privacy Policy which can be found on our website.
apply for this job