Mandarin Chinese speaking Order Management Coordinator
£24-26k + free company lunch + benefit + bonus
Permanent
Greater London
Ref: 19772
Please follow us on WeChat: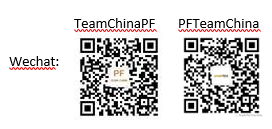 Your New Job Title: Mandarin Chinese speaking Order Management Coordinator
Your New Salary: £24-26k + free company lunch + benefit + bonus
Status: Permanent
Location: East London
What you'll be doing each day:
Responsible for business order management, including data accuracy checking, review order details for completeness, clarifies invalid and unclear order requirements with sales team.
Assist the order flow process from quotation to service order on a daily basis, including both internal system operation and manual order form preparation, do modification/ termination based on order details provided by sales team.
Monitor order processing issues as they arise and resolve quickly to allow order fulfilment, and respond to enquiry from sales team regarding the order flow and status of historical orders.
Assist to prepare local billing process and get internal approval before issue to account manager
Support Business Analytics by extracting and reorganizing original data, dealing with internal parties on data issues
The skills you need to succeed:
Good command of both spoken and written English and Mandarin
Good interpersonal & organization skills with good knowledge in Excel and PC skills
Good team player with patience, careful and supportive attitude
Please follow us on Linkedin: https://www.linkedin.com/company/people-first-team-china
We would be grateful if you could send your CV as a Word document. If your application is successful, you will be contacted within 7 days. We regret that due to the high volume of applications we receive we cannot provide feedback on individual CVs. Please note that we can only consider candidates who are eligible to work in the UK and are able to provide relevant supporting documentation.
People First (Recruitment) Limited acts as an employment agency for permanent and fixed term contract recruitment and as an employment business for the supply of temporary workers. Please note that by applying for this job you accept our Terms of Use and Privacy Policy which can be found on our website.
apply for this job