Cantonese / Mandarin Chinese speaking Loan Documentation Associate (Banking)
£25-28k depending on experience + banking benefits
Permanent
Central London
Ref: 19765
Please follow us on WeChat: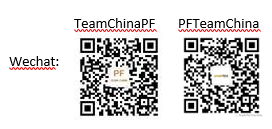 Your New Job Title: Cantonese / Mandarin Chinese speaking Loan Documentation Associate (Banking)
Your New Salary: £25-28k depending on experience + banking benefits
Job status: Permanent
Location: Central London
Summary:
Responsible for assisting the Assistant Manager in ensuring the contractual documentation of facilities are in compliance with terms as per approved credit proposal and the validity and enforceability of security instruments by which security interest are created on properties charged to the Bank, and to handle the maintenance of the Bank's security interest during the term of the facility; and the releases of the charged securities upon full repayment of the relevant facilities.
What You'll be Doing Each Day:
To prepare other documents ancillary to loan documentation, e.g. board resolutions
Check for all non-EACS registered companies, all fees are paid to date and companies are in good standing.
To prepare standard offer letters ensuring that the terms are in compliance with terms as per approved credit proposal
Register new offer letter on monitoring report, monitor return of signed offer letters
To check to ensure the solicitor firm's to act on our behalf is to have a minimum of two Solicitors Regulatory Authority partners; and if not seek instructions from account officers
Prepare and complete all necessary security documentation for drawdowns and releases.
Check and verify signatures on relevant offer letters and security documents.
Prepare Pre-Drawdown Checklist and complete the part on security section.
Log security-related issues which remain outstanding subsequent to drawdown as per Pre-Drawdown Checklist and chase BDD regularly
Prepare Progress sheets and follow up all formalities until completion.
Prepare Summary sheets upon completion of security documentation.
Prepare and maintain Security ledger sheets.
Check that security documents are received from solicitors within a reasonable time upon drawdown.
Upon receipt of the documentation, check that they are accurate and complete.
Carry out any post drawdown requirements.
Report on the progress of security completion and overdue/irregular items.
Place all security documents in the Bank's deeds room under access card and password control at all times.
Check solicitor's undertakings regarding the retention of title deeds by Borrower's solicitors
Check legal opinion on the validity and enforceability of all documents (including facility letters and securities instruments, etc) executed by non-UK companies prior to loan drawdown/utilization.
Check all outstanding indebtedness are fully settled prior to release of security. Carry out release of security requirements.
Prepare and maintain securities folders.
Box up and accurately label all lapsed papers.
Scan all title deeds and finance documents (including all loan documentation and security instruments are scanned onto INVU system with the document details accurately inputted.
The Skills You'll Need to Succeed:
Excellent English speaking, reading and writing skills
Ability to speak Cantonese / Mandarin and read Chinese an add advantage
Relevant experience in Banking / Finance
Please follow us on Linkedin: https://www.linkedin.com/company/people-first-team-china
We would be grateful if you could send your CV as a Word document. If your application is successful, you will be contacted within 7 days. We regret that due to the high volume of applications we receive we cannot provide feedback on individual CVs. Please note that we can only consider candidates who are eligible to work in the UK and are able to provide relevant supporting documentation.
People First (Recruitment) Limited acts as an employment agency for permanent and fixed term contract recruitment and as an employment business for the supply of temporary workers. Please note that by applying for this job you accept our Terms of Use and Privacy Policy which can be found on our website.
People First Recruitment Agency - Mandarin jobs, Japanese language jobs, Chinese speaking jobs, European and Cantonese vacancies, Supply Chain jobs - in London, Surrey, Kent, Sussex, Berkshire and all of the UK
People First Recruitment Agency - more than 20 years of success in Mandarin recruitment, Supply Chain recruitment, Japanese language recruitment, European and Chinese language recruitment
- in London, Surrey, Kent, Sussex, Berkshire and all of the UK
apply for this job