Mandarin Chinese speaking Operation Manager
£30-35k depending on experience
Permanent
Central London
Ref: 19716
Please follow us on WeChat: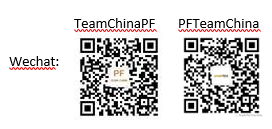 Your New Job Title: Mandarin Chinese speaking Operation Manager
Your New Salary: £30-35k depending on experience
Location: Central London
Job status: Permanent
What You'll be Doing Each Day:
Plan and coordinate administrative procedures and systems and devise ways to streamline processes
Recruit and train personnel and allocate responsibilities and office space
Assess staff performance and provide coaching and guidance to ensure maximum efficiency
Ensure the smooth and adequate communication between UK office and the group headquarter
Ensure the smooth and adequate flow of information within the company to facilitate other business operations
Manage schedules and deadlines
Monitor inventory of office supplies and the purchasing of new material with attention to budgetary constraints
Monitor costs and expenses to assist in budget preparation
Oversee facilities services and maintenance activities
Organize and supervise other office activities (recycling, renovations, event planning etc.)
Ensure operations adhere to policies and regulations
Keep abreast with all organizational changes and business developments
The Skills You'll Need to Succeed:
Fluent Mandarin and English both in writing and speaking
Proven experience in Administration / Office Manager
In-depth understanding of office management procedures and departmental and legal policies
Familiarity with financial and facilities management principles
In-depth understanding of Chinese business and Chinese culture
Proficient in MS Office
An analytical mind with problem-solving skills
Excellent organizational and multitasking abilities
A team player with leadership skills
BSc/BA in business administration or relative field preferred
Please follow us on Linkedin: https://www.linkedin.com/company/people-first-team-china
We would be grateful if you could send your CV as a Word document. If your application is successful, you will be contacted within 7 days. We regret that due to the high volume of applications we receive we cannot provide feedback on individual CVs. Please note that we can only consider candidates who are eligible to work in the UK and are able to provide relevant supporting documentation.
People First (Recruitment) Limited acts as an employment agency for permanent and fixed term contract recruitment and as an employment business for the supply of temporary workers. Please note that by applying for this job you accept our Terms of Use and Privacy Policy which can be found on our website.
apply for this job