Mandarin Chinese speaking Accountant
£40-50k (depending on experience) + travel allowance + lunch allowance + benefits
Permanent
Central London
Ref: 19672
Please follow us on WeChat: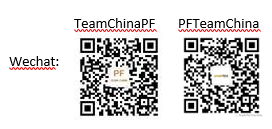 Your New Job Title: Mandarin Chinese speaking Accountant
Your New Salary: £40-50k (depending on experience) + travel allowance + lunch allowance + benefits
Job status: Permanent
Location: Central London
Report to: Finance Manager
What You'll be Doing Each Day:
Prepare statutory accounts and compliance with UK GAAP and IFRS;
Review invoices against PO's or contracts and gaining approvals, processing invoices;
Ensure all monthly invoices have been recorded before month end;
Able to communicate with suppliers directly to Resolve account/invoices queries in a timely manner;
Able to carry out bookkeeping on SAP to Trial Balance level and reconciling VAT/PAYE/Creditors/Inter-company loans in foreign currencies
Solid bookkeeping experience In charge of Bank reconciliations: Review the bank statement, Research and reconcile all discrepancies, File the bank reconciliation statement.
In charge of Monthly Financial Reporting, Prepare monthly financial statements and reports for both GBP and RMB account and prepare group consolidated financial statements in the accounting systems.
Able to prepare schedules to support annual accounts and audit pack
Responsible for VAT compliance.
Manage and file all contracts signed by UK companies and third party, Review corresponding contracts before making any contract related payments.
Sales Ledger Control, Able to reconcile solicitors account with completion statements.
Carry out regular payment runs, ensuring that all it is completed in a timely manner.
Carry out any other duties that are reasonably requested
The Skills You'll Need to Succeed:
ACCA/CIMA fully qualified OR part qualified.
Working experience in the related field.
Good written and spoken skill in both English and Mandarin
Working experience in under Chinese accounting system would be beneficial
Working experience in Corporate or Big 4 Accounting firms would be preferred
Experience with computer system implementation, or with SAP systems generally could be useful for system developments.
You will be keen to advance your knowledge and capabilities through continuing professional development as well as through experience.
Able to work independently and efficiently
Communicate well internally and externally by email/phone
Presenting himself/herself in a professional manner
Well organized in approaching bookkeeping work
Please follow us on Linkedin: https://www.linkedin.com/company/people-first-team-china
We would be grateful if you could send your CV as a Word document. If your application is successful, you will be contacted within 7 days. We regret that due to the high volume of applications we receive we cannot provide feedback on individual CVs. Please note that we can only consider candidates who are eligible to work in the UK and are able to provide relevant supporting documentation.
People First (Recruitment) Limited acts as an employment agency for permanent and fixed term contract recruitment and as an employment business for the supply of temporary workers. Please note that by applying for this job you accept our Terms of Use and Privacy Policy which can be found on our website.
apply for this job