Mandarin Chinese Speaking HR Consultant
to £50k (basic) and good benefit
Permanent
Central London
Ref: 19618
Please follow us on WeChat: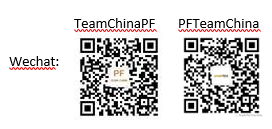 Your New Job Title: Mandarin Chinese Speaking HR Consultant

The Skills You'll Need: Mandarin speaking and writing to native level, UK HR consultancy experience, CIPD 5 or above

Your New Salary: to £50k (basic) and good benefit

Location: Central London

Who You'll Be Working for:
A full-service law firm focusing on international companies based in the UK, covering commercial law, employment law, immigration law, property law, and HR.

What You'll be Doing Each Day:

·To provide a comprehensive HR Consultancy service to a range of clients, primarily international clients with subsidiaries or branches in the UK. The HR Consultant will act in a business-partnering capacity with clients, working closely with business leaders and line management, providing expert guidance on a variety of HR matters.
·The role is exposed to and will be expected to deliver against the complete range of HR support and advice both at a strategic and operational level, covering recruitment and resourcing, reward, employee relations, restructurings, change management, OD, performance management etc.
·The HR Consultant will operate as part of a team to support the full range of clients engaged by the company. The team comprises employment lawyers, immigration lawyers and commercial lawyers, as well as business development managers, with whom the consultant will work very closely.
·This is a great opportunity to work for a unique organisation that incorporates both legal and HR advice and support to a range of local and international clients.

The Skills You'll Need to Succeed:

Person Specification
Extensive HR experience as an HR Advisor or HR Business Partner / HR Generalist, with strategic and operational HR experience.
Providing advice and guidance to clients, covering the following areas:
·Employee relations matters such as disciplinaries, dismissals, redundancies and grievances.
·Recruitment / resourcing and on-boarding support.
·Compensation and benefits / reward, including delivery of annual compensation cycle and market benchmarking.
·Performance management and appraisals - including supporting the annual performance review process.
·Absence management.
·Organisational development.
·Talent management and succession planning.
·Learning and development.
·Change management, including culture change.
·Organisational restructuring - including business start-ups, mergers and acquisitions, business transformation, including all aspects of TUPE.
·Coaching and mentoring.
Required:
·CIPD-qualified (minimum level 5) and a degree holder.
·Commercial; bottom-line and results oriented.
·Ability to form effective working relationships with people at all levels.
·Extensive experience dealing with employee relations matters.
·Comprehensive knowledge and understanding of UK employment law.
·Pragmatic and delivery-focused.
·Strong attention to detail.
·Cultural sensitivity and politically astute
·Tact and diplomacy.
·Strong negotiation, influencing and persuasion skills.
·Able to deal with ambiguity.
·Diligent; generating high levels of trust, and having honesty and integrity.
·Discretion and an understanding of confidentiality issues.
·Communication & interpersonal skills, confident and assertive, with strong leadership and management experience.
·Self-starter; resilient - able to deal with multiple clients at once, and comfortable with handling a varying and unpredictable workload.
·Familiar with use of HRIS.

Job status: Permanent
Start date: ASAP
Please follow us on Linkedin: https://www.linkedin.com/company/people-first-team-china
We would be grateful if you could send your CV as a Word document. If your application is successful, you will be contacted within 7 days. We regret that due to the high volume of applications we receive we cannot provide feedback on individual CVs. Please note that we can only consider candidates who are eligible to work in the UK and are able to provide relevant supporting documentation.
People First (Recruitment) Limited acts as an employment agency for permanent and fixed term contract recruitment and as an employment business for the supply of temporary workers. Please note that by applying for this job you accept our Terms of Use and Privacy Policy which can be found on our website.
People First Recruitment Agency - Mandarin jobs, Japanese language jobs, Chinese speaking jobs, European and Cantonese vacancies, Supply Chain jobs - in London, Surrey, Kent, Sussex, Berkshire and all of the UK
People First Recruitment Agency - more than 20 years of success in Mandarin recruitment, Supply Chain recruitment, Japanese language recruitment, European and Chinese language recruitment
- in London, Surrey, Kent, Sussex, Berkshire and all of the UK
apply for this job