Mandarin Chinese speaking HR Manager
up to £60k, depending on experience
Permanent
Central London
Ref: 19615
Please follow us on WeChat: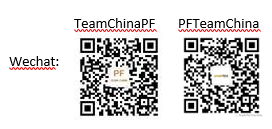 Your New Job Title: Mandarin Chinese speaking HR Manager
The Skills You'll Need: Mandarin and English fluent, a Degree in Human Resource Management and excellent Relevant working experience
Your New Salary: up to £60k, depending on experience
Location: London
Reporting to: Country Director, UK (direct reporting)
Senior HR Manager (indirect reporting)
Who You'll Be Working for:
Our client is an international food company.
What You'll be Doing Each Day:
Ensure the smooth management of all aspects of human resource, both operationally & strategically
Plays a strategic & analytical role to see the long&short term objectives for the department & overall in line with the company objectives
Work across boundaries and cultures to ensure compliance in HR processes and procedures; review and take responsibility to improve service quality and processes
Work with line HR to align current statutory requirements, process rules and regulations
Plays the role of a business partner and work closely with the line to provide relevant advice pertaining to HR issues and provide support to various key HR initiatives and programmes
Plan & design concepts for improvements to existing HR Management systems to increase the overall efficiency of the dept & company
Develop and implement company-wide human resource strategies and initiatives to achieve higher employee satisfaction, retention and development of talent
Plan manpower, recruitment & selection, budgeting, payroll & performance management
Provide counselling to staff & attend to discipline matter
Supervise, train and develop the HR team
Oversee the office administration function of the Company
The Skills You'll Need to Succeed:
Possess a Degree in Human Resource Management
Relevant working experience with exposure in leadership position
Candidates with experience working in hospitality /F&B industry is preferred
Strong knowledge in local employment laws/ legislation
Candidates with experience working in a matrix environment will be at an advantage
Possess excellent interpersonal and communication skills
Proficient in Microsoft Office (Words, Excel, PowerPoint)
Proficiency in Mandarin and English
Please follow us on Linkedin: https://www.linkedin.com/company/people-first-team-china
We would be grateful if you could send your CV as a Word document. If your application is successful, you will be contacted within 7 days. We regret that due to the high volume of applications we receive we cannot provide feedback on individual CVs. Please note that we can only consider candidates who are eligible to work in the UK and are able to provide relevant supporting documentation.
People First (Recruitment) Limited acts as an employment agency for permanent and fixed term contract recruitment and as an employment business for the supply of temporary workers. Please note that by applying for this job you accept our Terms of Use and Privacy Policy which can be found on our website.
People First Recruitment Agency - Mandarin jobs, Japanese language jobs, Chinese speaking jobs, European and Cantonese vacancies, Supply Chain jobs - in London, Surrey, Kent, Sussex, Berkshire and all of the UK
People First Recruitment Agency - more than 20 years of success in Mandarin recruitment, Supply Chain recruitment, Japanese language recruitment, European and Chinese language recruitment
- in London, Surrey, Kent, Sussex, Berkshire and all of the UK
apply for this job