Mandarin Chinese Speaking Corporate Receptionist
£23k to £25k
Permanent
Central London
Ref: 19606
Please follow us on WeChat: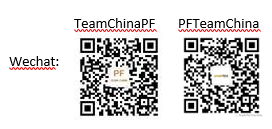 Your New Job Title: Mandarin Chinese Speaking Corporate Receptionist

The Skills You'll Need:
Mandarin speaking and writing to native level, English fluent, relevant receptionist experience

Your New Salary: £23k to £25k

Location: Central London

Who You'll Be Working for:
A fast-growing multicultural wealth management company

What You'll be Doing Each Day:
·Meeting and greeting clients for meetings including liaising with ground floor reception
·Management of new starter ID cards
·Booking meetings internally for internal and external guests
·Arranging couriers, post management, parcel management etc.
·Keeping the reception area tidy, setting up the kitchen in the morning, ensuring meeting rooms are set up after each meeting and first thing in the morning and ad hoc provisioning in the kitchen
·Answering and forwarding phone calls as required/requested
·Assisting with events as required including cloak room provision
·Administration duties as required or requested
·Other tasks (including travel arrangements) from time to time as required to cover for absences, holidays and additional work within the team
·Reporting requirements as required from time to time

The Skills You'll Need to Succeed:
·Fluent Mandarin -essential and fluent English – verbal and written and
·Ability to manage multiple tasks
·Able to provide pragmatic solutions
·Remain calm in the face of issues
·Previous reception experience (ideally)
·Hospitality experience either in a corporate environment or within the hospitality sector dealing with clients.
·Relevant customer service experience to represent the face of the organisation
·Able to demonstrate clear understanding of how to deal with people and manage client and staff requests in a professional manner.
·Understands the role of Corporate reception as the face of the company for all visitors and staff.
·Understands the level of urgency and speed of action required based on the situation and executes requests or tasks in a professional and calm manner.
Personal attributes
·Confident and self-sufficient
·Entrepreneurial with a desire to be accountable and make a difference
·Ability to communicate clearly in writing and verbally
·Flexible and comfortable with a broad variety of duties that may change at short notice
·Appreciates the need to be able to manage multiple requests along with a variety of tasks.
·Presents themselves in a professional way to all – at all times.
Job status: Permanent
Start date: ASAP
Working hours: 9 to 5
Please follow us on Linkedin: https://www.linkedin.com/company/people-first-team-china
We would be grateful if you could send your CV as a Word document. If your application is successful, you will be contacted within 7 days. We regret that due to the high volume of applications we receive we cannot provide feedback on individual CVs. Please note that we can only consider candidates who are eligible to work in the UK and are able to provide relevant supporting documentation.
People First (Recruitment) Limited acts as an employment agency for permanent and fixed term contract recruitment and as an employment business for the supply of temporary workers. Please note that by applying for this job you accept our Terms of Use and Privacy Policy which can be found on our website.
apply for this job