Marketing Director
to £150,000
Permanent
Greater London
Ref: 19595
Please follow us on WeChat: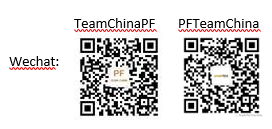 Your New Job Title: Marketing Director

The Skills You'll Need:
Marketing experience in the property industry
Your New Salary: up to £150,000

Location: London

Who You'll Be Working for:
A well-established property development company

About the job:
·Drive the marketing department forward through innovative marketing campaigns.
·Oversee creation and delivery of all marketing materials in support of the company's real estate development projects.
·Work closely with Sales Department to meet company sales targets and objectives.
·Responsible for supporting and adding value to the business as a whole through the creation, implementation and delivery of high-profile marketing initiatives.

What You'll be Doing Each Day:
·Building a marketing team to deliver a broad range of marketing initiatives, both online and digital in support of the company's objectives.
·Creating and delivering all necessary marketing materials, collateral and marketing suites in support of the Company's various real estate developments, using the latest technologies where appropriate
·Working closely with the Sales Department to ensure marketing deliverables are on message and in line with sales objectives
·Creating and managing the marketing budget, and presenting on a yearly basis
·Managing the relationships between all third-party suppliers, ensuring all are working effectively and within the time scale
·Setting and pushing out the digital and offline marketing strategy, ensuring the presence of the developments is widely known
·Ensure all marketing initiatives are in line with the company brand message
·Coordinate and lead weekly departmental meetings, reporting anything necessary to senior management

The Skills You'll Need to Succeed:
·Degree in marketing
·Proven track record of success in marketing roles, property industry preferred
·Confident, driven and dynamic

Job status: Permanent
Start date: ASAP
Working hours:
Please follow us on Linkedin: https://www.linkedin.com/company/people-first-team-china
We would be grateful if you could send your CV as a Word document. If your application is successful, you will be contacted within 7 days. We regret that due to the high volume of applications we receive we cannot provide feedback on individual CVs. Please note that we can only consider candidates who are eligible to work in the UK and are able to provide relevant supporting documentation.
People First (Recruitment) Limited acts as an employment agency for permanent and fixed term contract recruitment and as an employment business for the supply of temporary workers. Please note that by applying for this job you accept our Terms of Use and Privacy Policy which can be found on our website.
People First Recruitment Agency - Mandarin jobs, Japanese language jobs, Chinese speaking jobs, European and Cantonese vacancies, Supply Chain jobs - in London, Surrey, Kent, Sussex, Berkshire and all of the UK
People First Recruitment Agency - more than 20 years of success in Mandarin recruitment, Supply Chain recruitment, Japanese language recruitment, European and Chinese language recruitment
- in London, Surrey, Kent, Sussex, Berkshire and all of the UK
apply for this job