Mandarin Chinese speaking Assistant – Banking I.T. Department
Competitive salary + bonus + excellent benefits
Permanent
Central London
Ref: 19588
Please follow us on WeChat: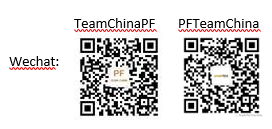 Your New Job Title: Mandarin Chinese speaking Assistant – Banking I.T. Department.
The Skills You Need: Fluent Mandarin Chinese, good admin and organisational skills
Your New Salary: Competitive salary + bonus + excellent benefits
Location: London

What You Will Be Doing:

·Provide full administration for all aspects of equipment and systems relating to IT networks, telephony, video conferencing etc.
·Ensure equipment is maintained either through IT Centre or other contractors.
·Implement and manage policies and procurement procedures such as telephone usage, and assist procurement of new system related equipment
·Perform review, analysis and evaluation of business and prepare proposals for the improvement in existing systems;
·Document training materials and provide training if needed;
·Involved in communication system related issues at all sites such as telephony and video conferencing;
·Liaise with internal departments, and IT centre or business partners whenever required;
·Research and carry out various projects such as Department Relocation Project;
·Take part in strategic thinking for managing the information system to strengthen all operations;

The Skills You Need to Succeed:

·Relevant experience
·Fluent Mandarin Chinese,
·Good admin and organisational skills
·Ability to use complex data resources and statistical skills

Status: Permanent
Hours: 9-5
Please follow us on Linkedin: https://www.linkedin.com/company/people-first-team-china
We would be grateful if you could send your CV as a Word document. If your application is successful, you will be contacted within 7 days. We regret that due to the high volume of applications we receive we cannot provide feedback on individual CVs. Please note that we can only consider candidates who are eligible to work in the UK and are able to provide relevant supporting documentation.
People First (Recruitment) Limited acts as an employment agency for permanent and fixed term contract recruitment and as an employment business for the supply of temporary workers. Please note that by applying for this job you accept our Terms of Use and Privacy Policy which can be found on our website.
apply for this job