Mandarin Chinese Speaking Credit Analyst
£30k to £40k
Permanent
Central London
Ref: 19577
Please follow us on WeChat: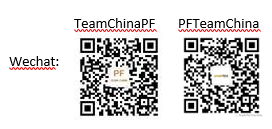 Your New Job Title: Mandarin Chinese Speaking Credit Analyst

The Skills You'll Need: Mandarin to native level both in reading and writing, banking credit analysis experience.

Your New Salary: £30k to £40k

Location: Central London

Who You'll Be Working for: An international corporate bank

About the job:
·Overall responsibility to Chief Risk Officer
·Responsible for credit risk analysis and processes.
·Day-to-day accountability for management and oversight of credit risk within the Branch Risk Appetite and Credit Risk Management Policy.


What You'll be Doing Each Day:

Management Information
·Provide daily MI on the credit risk profile of the Branch to the Chief Risk Officer, Financial Markets and Business Development department.
·Provide monthly MI on the credit risk profile of the Branch to Chief Risk Officer.
·Provide quarterly credit risk stress-testing analysis for the Branch to Chief Risk Officer

Credit Risk
·Provide independent credit risk analysis to the Credit Committee and, where appropriate the corresponding HO department.
·Monitor and manage credit risk within the Branch risk appetite
·Review Branch credit risk limits at least annually.

New Business/Products
·Advise on the credit risk requirements of any new businesses or new products.

The Skills You'll Need to Succeed:

·Proven ability to analyse credit risk covering financial institutions and corporate borrowers
·Able to identify, measure, mitigate, monitor and report credit risk.
·Knowledge of internal rating methodology and stress testing credit risk
·Product knowledge covering treasury, corporate lending and collateral management
·Knowledge of legal documentation and collateral management
·Able to prioritise multiple projects and deadlines.
·Have strong attention to detail, and the ability to recognise and investigate reporting anomalies

Job status: Permanent / Contract / Temp to Perm
Start date: ASAP
Please follow us on Linkedin: https://www.linkedin.com/company/people-first-team-china
We would be grateful if you could send your CV as a Word document. If your application is successful, you will be contacted within 7 days. We regret that due to the high volume of applications we receive we cannot provide feedback on individual CVs. Please note that we can only consider candidates who are eligible to work in the UK and are able to provide relevant supporting documentation.
People First (Recruitment) Limited acts as an employment agency for permanent and fixed term contract recruitment and as an employment business for the supply of temporary workers. Please note that by applying for this job you accept our Terms of Use and Privacy Policy which can be found on our website.
apply for this job