IT Network and Support Analyst (Chinese Mandarin Preferred)
£Competitive depending on experience
Permanent
Greater London
Ref: 19573
Please follow us on WeChat: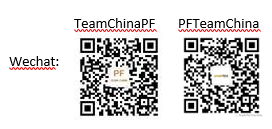 Your New Job Title: IT Network and Support Analyst (Chinese Mandarin Preferred)
Your New Salary: Competitive depending on experience
Job status: Permanent
Location: West London
Summary:
Responsible for supporting Windows desktops for up to 100 users in a commodities trading house, with a mixed community of front and back office staff.
Facilitating helpdesk and desktop support functions, incident & change management, problem solving, documentation and housekeeping activities.
Responsible for maintaining the network infrastructure and assist with upgrades and issues as they arise.
What You'll be Doing Each Day:
To provide 1st & 2nd line IT support to company's user community. · Respond and answer all service desk calls in a timely & respectable manner. · Use Jira Service Desk to work on service requests and incidents from users.
Responsible for configuring & maintaining desktops, laptops, cisco phones & mobile devices.
Responsible to action desk moves, & changes.
Responsible for maintaining user guides, setup guides and IT records.
Administer user profiles and accounts within Active Directory & Exchange.
Support Citrix environment including remote access solution.
Duty to monitor the environment using Solarwinds dashboard, including server logs, disk space, memory and CPU. In addition report any IT Alerts and backup failures and notify the Senior Infrastructure Engineer of any issues.
Ensure that the Network is functioning as expected, make any necessary adjustments to the configuration as per new requirements and upgrade IOS versions when necessary.
Participate in IT projects as seen fit by the IT Team Leader.
Ensure that all IT policies are followed and implemented.
Identify any improvements that can be made to service, recommendations for preventative maintenance and needs for user training.
Must be able to work flexible hours and weekends if and when required and to be on call as a part of the helpdesk on-call service roster.
The Skills You'll Need to Succeed:
Fluent English both in writing and speaking; Mandarin is preferred but not essential
CCNP or CCNA qualified / Working towards certification
Educated to university degree level in a networking / computer science related subject or equivalent
Please follow us on Linkedin: https://www.linkedin.com/company/people-first-team-china
We would be grateful if you could send your CV as a Word document. If your application is successful, you will be contacted within 7 days. We regret that due to the high volume of applications we receive we cannot provide feedback on individual CVs. Please note that we can only consider candidates who are eligible to work in the UK and are able to provide relevant supporting documentation.
People First (Recruitment) Limited acts as an employment agency for permanent and fixed term contract recruitment and as an employment business for the supply of temporary workers. Please note that by applying for this job you accept our Terms of Use and Privacy Policy which can be found on our website.
People First Recruitment Agency - Mandarin jobs, Japanese language jobs, Chinese speaking jobs, European and Cantonese vacancies, Supply Chain jobs - in London, Surrey, Kent, Sussex, Berkshire and all of the UK
People First Recruitment Agency - more than 20 years of success in Mandarin recruitment, Supply Chain recruitment, Japanese language recruitment, European and Chinese language recruitment
- in London, Surrey, Kent, Sussex, Berkshire and all of the UK
apply for this job