Mandarin / Cantonese speaking Credit Analyst
up to £45k depending on experience
Permanent
Central London
Ref: 19549
Please follow us on WeChat: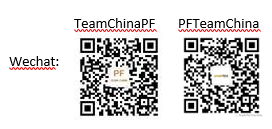 Your New Job Title: Mandarin / Cantonese speaking Credit Analyst
Your New Salary: up to £45k depending on experience
Job status: Permanent
Location: Central London

Summary:

Responsible for developing and maintaining the Bank's Credit Risk Management Framework. This includes directly organising and undertaking a programme of regular reviews of the first line credit risk function, reviewing compliance with the Credit Risk Management Manual and overviewing credit quality and standards.

What You'll be Doing Each Day:

·Gathering financial information on the customer creditworthiness, analysing the information, and deciding whether to offer credit to the customer (risk assessment). Negotiating repayment plans or instigating legal action if recovery proves difficult (debt recovery or insolvency work).
·Accountable for the review of quality applications and declined applications.
·Ensure all credit risk policies are current & fit for purpose and provide guidance on operational functions that surround these policies.
·Ensure all transactions and processing are in compliance with regulatory rules and guidelines, policies and procedures.
·Keep up to date with current banking legislation and procedures.
·Carry out ad-hoc projects for the department.
·As head of the credit risk management team, provide guidance, support and coaching to members on the team to facilitate their development and achievement of their objectives.
·Comply with all applicable regulations, rules, codes, guidelines and standards set by regulators and the Bank, and carry out duties with high integrity; and
·Adhere to all established risk control guidelines, procedures and measures to identify, assess, report, mitigate and monitor the risks involved in the day-to-day work.

The Skills You'll Need to Succeed:

·UK based commercial and consumer banking experience with a lender who is member to the Council of Mortgage Lenders (CML).
·Good academic background with O and A Level results at top grades.
·2:1 Bachelor's Degree in Business Administration, Finance, Accounting or related discipline from a top university.
·Analysing and interpreting basic financial statements and tax returns.
·High level of credit risk analysis skills.
·Computer literate (good knowledge of MS Office suite - Excel, Word, PowerPoint).

Desirable Skills:

·CeMAP Qualification.
·An understanding of the current regulatory regime applicable to banking institutions.
·Background of operating and managing within a control environment and compliance with operating procedures and risk policies.
·The ability to communicate effectively at a senior level, with strong interpersonal and influencing skills.
·Have good judgment, sound business sense and the ability to make decisions.
Please follow us on Linkedin: https://www.linkedin.com/company/people-first-team-china
We would be grateful if you could send your CV as a Word document. If your application is successful, you will be contacted within 7 days. We regret that due to the high volume of applications we receive we cannot provide feedback on individual CVs. Please note that we can only consider candidates who are eligible to work in the UK and are able to provide relevant supporting documentation.
People First (Recruitment) Limited acts as an employment agency for permanent and fixed term contract recruitment and as an employment business for the supply of temporary workers. Please note that by applying for this job you accept our Terms of Use and Privacy Policy which can be found on our website.
People First Recruitment Agency - Mandarin jobs, Japanese language jobs, Chinese speaking jobs, European and Cantonese vacancies, Supply Chain jobs - in London, Surrey, Kent, Sussex, Berkshire and all of the UK
People First Recruitment Agency - more than 20 years of success in Mandarin recruitment, Supply Chain recruitment, Japanese language recruitment, European and Chinese language recruitment
- in London, Surrey, Kent, Sussex, Berkshire and all of the UK
apply for this job