Treasury Operation Analyst
up to £45k
Permanent
Greater London
Ref: 19219
Please follow us on WeChat: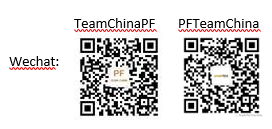 Your New Job Title: Treasury Operation Analyst
Your New Salary: up to £45k
Location: West London
Job status: Permanent
Start date: ASAP
Working hours: 40 hours

Who You'll Be Working for:
Our client is mainly engaged in overseas capital operations and cash management with a focus on the business needs of it's mother company's overseas subsidiaries.

The job overview:
·Daily operations for inter group lending activities
·FX, Money Markets, bank relationships and projects
·Assist in accessing capital markets
The Skills You'll Need to Succeed:
·Degree - level education or equivalent in in Economics, Finance, Business Management or related field
·Strong IT skills including MS Office and trading system operations
·Strong communication & interpersonal skills
·Proven experience in financial markets
·An analytical mind with excellent problem-solving and mathematical ability.
·Have experience working in a high volume back-office Treasury team
·A good working knowledge of a broad range of financial instruments
·Language ability - Fluency in Business Mandarin is preferred but not compulsory
What You'll be Doing Each Day:
·Process treasury transactions (FX, Forwards/Futures, bank loans, money markets and swaps)
·Assist in the process of issuing the company's corporate bonds
·Assist in the payment of all international counterparties in multiple currencies
·Assist with Trading Finance activities
·Assist with the administration of loans originated by the company
·Ensure all systems and processes are fit for purpose and all risks are captured, reviewed and managed
·Ensure that all the transactions are conducted in accordance with relevant regulations and internal policies and procedures.
·Complete regular performance reports and enable management to get an accurate reflection of treasury activities.
·Any other tasks associated with the operation of the company


Please follow us on Linkedin: https://www.linkedin.com/company/people-first-team-china
We would be grateful if you could send your CV as a Word document. If your application is successful, you will be contacted within 7 days. We regret that due to the high volume of applications we receive we cannot provide feedback on individual CVs. Please note that we can only consider candidates who are eligible to work in the UK and are able to provide relevant supporting documentation.
People First (Recruitment) Limited acts as an employment agency for permanent and fixed term contract recruitment and as an employment business for the supply of temporary workers. Please note that by applying for this job you accept our Terms of Use and Privacy Policy which can be found on our website.
apply for this job