Mandarin speaking Sales Consultant (Real Estate Developer)
£22-£30k + commission (OTE £40-70k) depending on experience
Permanent
Central London
19147
Please follow us on WeChat: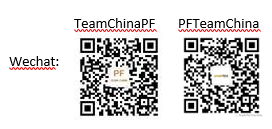 Your New Job Title: Mandarin speaking Sales Consultant (Real Estate Developer)
Your New Salary: £22 - £30k + commission (OTE £40 - 70k) depending on experience
Status: Permanent
Location: Central London

Who you'll be working for:
Our client, a leading UK real estate developer (not agency) is looking for an energetic candidates to join their China desk as a Sales Consultant.
Summary:
Responsible for supporting the Head of China Sales and Sales manager, acting to achieve the objectives set out in the China Sales and Marketing Plan. Meeting or exceeding sales goals or targets.
What you'll be doing each day:
Qualifying enquiries and booking and confirming appointments within 5+ developments sites.
Dealing and supporting agents and introducers to close deals, building and maintain relationships.
Qualifying walk-in clients within the sales and marketing suite.
Conduct viewings of the marketing suites appropriate with agents and potential buyers from the Chinese market.
Assisting sales contracts progressing and customer service from the Chinese market.
Liaising with buyer, agencies and client solicitors to ensure deadlines are met and queries answered.
Assist the Sales and Marketing teams in the preparation of onsite events for Chinese and international markets.
Work at weekends when necessary.
Business Development - maturity relationships with clients.
International travelling opportunities, depends on skills and experiences.
The skills you need to succeed:
Educated to degree level
Must be proficient in writing, speaking and negotiating in Mandarin and English
Working Experience in Property industry would be preferred
High degree of personal loyalty & integrity
Having the right attitude, transparency
Dynamic and a team player
Ability to appreciate "the big picture", whilst having a talent for detail & an inherent thoroughness in task approach, follow-up & completion
Ability to inspire confidence & gain credibility with senior management
Strong interpersonal skills and presentation skills
Please Follow Us On Linkedin https://www.linkedin.com/company/people-first-team-china Wechat: TeamChinaPF & PFTeamChina

We would be grateful if you could send your CV as a Word document. Thank you for taking the time to apply to People First. If your application is successful, you will be contacted within 7 days but I'm afraid that due to the high volume of applications we receive we cannot provide feedback on individual CVs. Please note that we can only consider candidates who are eligible to work in the UK and are able to provide relevant supporting documentation.

People First (Recruitment) Limited acts as an employment agency for permanent and fixed term contract recruitment and as an employment business for the supply of temporary workers. Please note that by applying for this job you accept our Terms of Use and Privacy Policy which can be found on our website.
apply for this job