Chinese Job-HR-lj
£Competitive depending on experience
Permanent
Rest of the UK
Ref: 20130
Please follow us on WeChat to see all our Cantonese and Mandarin jobs, interview tips and London news: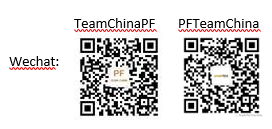 Your New Job Title: Mandarin Chinese Speaking HR (Portsmouth Based)
Keywords: Mandarin, HR operations, ER, Recruitment
Your New Salary: depending on experience
Location: Portsmouth
Who You'll Be Working for: A beverage chain business
What You'll be Doing Each Day:
To look for suitable talents for the company and complete the recruitment tasks according to the recruitment process;

To assist in the implementation of stores' training programs in accordance with the headquarters' training program;

Responsible for the attendance management of each store, to count the working time of employees monthly and make part-time staff's payrolls;

To process employee's exit procedures and regularly update the employee list;

To assist department heads to establish and improve the human resources management system, and offer solutions of human resources problems to the company's decision-making level and carry out them;

To cooperate with the headquarters to build the organization structure of regional stores, coordinate and adjust department structure and enterprise staffing to ensure the rationality and accuracy of post setting and the matching between personnel and posts;

Responsible for the company's human resource cost forecasting and scientific and effective management of the company's assets;

To properly solve major human resources problems in the company's management process.
The Skills You'll Need to Succeed:
With bachelors' degree or above, more than one year of working experience;

Proficiency in operating office software such as word and Excel;

Strong communication and organizational skills, and being able to adapt to a fast-paced work environment;

Being familiar with the UK tax system and having some knowledge of insurance.

Excellent English reading and writing skills

Having a deep understanding of the various modules of human resources and being able to guide the work of each functional module;

Having strategic and forward-looking thinking and ability to establish and integrate different work teams;

Having a certain team leadership, and being proficient in planning and execution
Job status: permanent
Start date: ASAP
Working hours: 9 to 5
We would be grateful if you could send your CV as a Word document. If your application is successful, you will be contacted within 7 days. We regret that due to the high volume of applications we receive we cannot provide feedback on individual CVs. Please note that we can only consider candidates who are eligible to work in the UK and are able to provide relevant supporting documentation.
People First (Recruitment) Limited acts as an employment agency for permanent and fixed term contract recruitment and as an employment business for the supply of temporary workers. Please note that by applying for this job you accept our Terms of Use and Privacy Policy which can be found on our website.
A new Chinese job - Mandarin Chinese Speaking HR (Portsmouth Based) - from Chinese language recruitment agency People First Team China in London.
apply for this job