Mandarin / Cantonese Chinese spkg Sales Support Administrator - FMCG
£22-24k + benefits + bonus + 25 days holiday + full training
Permanent
Greater London
Ref: 20058
To see more Mandarin/Cantonese vacancies please follow us on WeChat: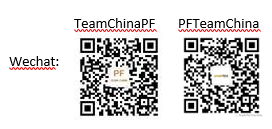 Your New Job Title: Mandarin / Cantonese Chinese spkg Sales Support Administrator - FMCG
Your New Salary: £22-24k + benefits + bonus + 25 days holiday + full training
Status: Permanent
Location: East London
The Skills you'll need each day: Data entry, order process and administration skills
What you'll be doing each day:
1. PCRS / TP Sim Process
Prepare FG BOM (Bill of materials) - new FG, BOM change , NDP for PCRS submission
Communicate with HQ to gather info for PCRS submission
Process any PCRS that returned or arrive to Europe market
Follow up closely with HQ and plants for all out-standing PCRS/project
Submit cost sim application as per requested and follow up on progress
Apply material code (offline) for packaging material with HQ and follow up on code release
Prepare new artwork for carton, pre-printed/overprint label and other new PM
Maintain and update data base (translation file, guidelines etc.) with high accuracy
Upload new label onto Intranet
2. SAP System Maintenance
Maintain material master record
Maintain customer master record
Apply POP code , prepare material requisition form, create PO for marketing material
Update order processing & Sales team on newly release FG - provide FG code, label & pricing details
Communicate with Data Governance for data update in SAP - prepare change / deletion form
Communicate with CC team to solve problem in SAP
Perform test in system when there is enhancement or new process
3. Material stock management
Monitoring the stock level for packaging , POP materials to minimize the scrapping cost
Communicate with factories on packaging material issue (label, cap, tin, etc.) such as material with short shelf life, shortage of material, production arrangement for special case, new material printing and other production issue.
4. Sales Support
Prepare ingredient declaration & labels as part of shipping document for customers
Prepare POP requisition form for IE and warehouse
Arrange sample to be sending to Europe with factories
Arrange and prepare product shot with vendor
Process Invoices from vendor for payment arrangement, A&P fund monitoring
Communicate with other markets for material related matter
5. General admin support and Ad-hoc job duties
Cover office switchboard, dealing with telephone enquiries
Mails sorting and document filing when needed
Ad-hoc job duties
The skills you need to succeed:
Good command of English & understanding of Chinese, spoken and written
Ability to work cross-culturally
Computer literacy
Attention to details and ability to multi-tasking
A can-do attitude, team player, proactive and result driven
Excellent technical, interpersonal and communication skills
Able to work under pressure and meet strict deadlines
Thrives in a varied, busy role and an excellent multi tasker
Please follow us on Linkedin: https://www.linkedin.com/company/people-first-team-china
We would be grateful if you could send your CV as a Word document. If your application is successful, you will be contacted within 7 days. We regret that due to the high volume of applications we receive we cannot provide feedback on individual CVs. Please note that we can only consider candidates who are eligible to work in the UK and are able to provide relevant supporting documentation.
People First (Recruitment) Limited acts as an employment agency for permanent and fixed term contract recruitment and as an employment business for the supply of temporary workers. Please note that by applying for this job you accept our Terms of Use and Privacy Policy which can be found on our website.
People First Recruitment Agency - Mandarin jobs, Japanese language jobs, Chinese speaking jobs, European and Cantonese vacancies, Supply Chain jobs - in London, Surrey, Kent, Sussex, Berkshire and all of the UK
People First Recruitment Agency - more than 20 years of success in Mandarin recruitment, Supply Chain recruitment, Japanese language recruitment, European and Chinese language recruitment
- in London, Surrey, Kent, Sussex, Berkshire and all of the UK
apply for this job