Mandarin Chinese speaking IT 1st line Technical Manager (Online Engineer)
£Competitive
Permanent
Central London
Ref: 20022
To see more Mandarin/Cantonese vacancies please follow us on WeChat: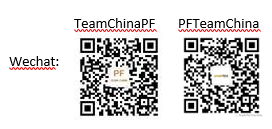 Your New Job Title: Mandarin Chinese speaking IT 1st line Technical Manager (Online Engineer)
The Skills You'll Need: Fluent Mandarin, a background/degree in Information Technology, Computing, Software Engineering, Computer Engineering, Science in Information Technology, Mathematics, etc.
Your New Salary: Competitive
Location: London
What You'll be Doing Each Day:
Responsible for first line Helpdesk support duties & system maintenance, monitoring, batch operations, data backup, media management and helpdesk management of the IT Centre.
Carrying out Help Desk first line support
Carrying out machine room environment and first line maintenance, supporting 2nd line engineer to perform system changes and other system maintenance.
Provide system & network reports to managers.
Carrying out daily operational duties and running batch jobs
Monitoring critical systems and following incident management procedure
Performing first line handling of system and network alerts.
The Skills You'll Need to Succeed:
Bachelor or above in Information Technology, Computing, Software Engineering, Computer Engineering, Mathematics, etc.
Fluent Mandarin and English
Job status: Perm
Start date: ASAP
Working hours: M-F 9/9.30-5/5.30
Please follow us on Linkedin: https://www.linkedin.com/company/people-first-team-china
We would be grateful if you could send your CV as a Word document. If your application is successful, you will be contacted within 7 days. We regret that due to the high volume of applications we receive we cannot provide feedback on individual CVs. Please note that we can only consider candidates who are eligible to work in the UK and are able to provide relevant supporting documentation.
People First (Recruitment) Limited acts as an employment agency for permanent and fixed term contract recruitment and as an employment business for the supply of temporary workers. Please note that by applying for this job you accept our Terms of Use and Privacy Policy which can be found on our website.
People First Recruitment Agency - Mandarin jobs, Japanese language jobs, Chinese speaking jobs, European and Cantonese vacancies, Supply Chain jobs - in London, Surrey, Kent, Sussex, Berkshire and all of the UK
People First Recruitment Agency - more than 20 years of success in Mandarin recruitment, Supply Chain recruitment, Japanese language recruitment, European and Chinese language recruitment
- in London, Surrey, Kent, Sussex, Berkshire and all of the UK
apply for this job