Cantonese or Mandarin Chinese speaking Business Officer / Lending Associate (Commercial Lending)
£25-43k depending on experience + banking benefits
Permanent
Central London
Ref: 19943
To see more Mandarin/Cantonese vacancies please follow us on WeChat: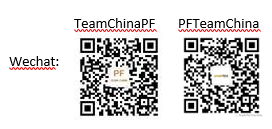 Your New Job Title: Cantonese or Mandarin Chinese speaking Business Officer / Lending Associate (Commercial Lending)
Your New Salary: £25-43k depending on experience + banking benefits
Job status: Permanent
Location: Central London
What You'll be Doing Each Day:
To assist Business Managers/Senior Business Managers in delivering a superior relationship management service to customers, prospects and professionals.
To perform credit and financial analysis and conduct detailed and enhanced customer research to fulfil 'Know Your Customers' and 'Know Your Customers' Customers' requirements.
To support on daily activities including customers planning and pipeline management.
To prepare credit facility proposals and reports for credit underwriting, risk review, assessment and control.
To monitor and control designated accounts' performance in accordance to the Bank's guidelines.
To keep abreast of the current banking regulation, the Bank's Lending Policy and latest market conditions.
To ensure consistent application of Group Policy and adhere to regulatory, financial and legal standards to minimise business and reputational risks.
To provide support and cover for other Business Managers/Officers when required.
To comply with all applicable regulations, rules, codes, guidelines and standards set by regulators and the Bank, and carry out duties with high integrity.
To adhere to all established risk control guidelines, procedures and measures to identify, assess, report, mitigate and monitor the risks involved in the day-to-day work.
To main awareness of operational risk within assigned portfolio and minimise the likelihood of it occurring including its identification, assessment, mitigation and control.
The Skills You'll Need to Succeed:
Fluent in verbal and written communication skills in English and Chinese (Cantonese or Mandarin)
Experience of working in relevant environments such as Business/Commercial/Corporate Banking.
Good understanding of customers' needs and delivering superior customer service.
Good verbal and written communication skills with experience of adapting your style and approach to the audience and message to be delivered.
Experience of planning and prioritising work effectively and adhering to strict deadlines.
Ability to understand and analyse financial data.
Good understanding of the regulatory frameworks and compliance requirements.
Please follow us on Linkedin: https://www.linkedin.com/company/people-first-team-china
We would be grateful if you could send your CV as a Word document. If your application is successful, you will be contacted within 7 days. We regret that due to the high volume of applications we receive we cannot provide feedback on individual CVs. Please note that we can only consider candidates who are eligible to work in the UK and are able to provide relevant supporting documentation.
People First (Recruitment) Limited acts as an employment agency for permanent and fixed term contract recruitment and as an employment business for the supply of temporary workers. Please note that by applying for this job you accept our Terms of Use and Privacy Policy which can be found on our website.
apply for this job