Assistant Corporate Marketing Manager (Mandarin / German / French / Italian speaking)
£30-40k + free company lunch + benefit + bonus
Permanent
Greater London
Ref: 19918
To see more Mandarin/Cantonese vacancies please follow us on WeChat: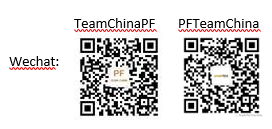 Your New Job Title: Assistant Corporate Marketing Manager (Mandarin / German / French / Italian speaking)
Your New Salary: £30-40k + free company lunch + benefit + bonus
Status: Permanent
Location: East London
Summary:
The projects you work on will be many and varied - and you will be given the chance to lead and own specific areas of the client's plan.
What you'll be doing each day:
Assist to prepare the annual event calendar for all regions
Liaise and negotiate with event organisers for different packages
Collect input from various sales channels on event preferences and requirement
Collect and analyse the feedback from various sales channels
Assist to prepare the marketing plan for the EMEA region
Adjust marketing plan, activities and expectations according to feedback from time to time
Identify and organise customer events to promote branding awareness and revenue generation for the company
Project Management – liaise with business partners, contractors and venue providers to execute marketing events and collect feedback
Assist line manager in copy writing for all the contents on marketing collaterals, product brochures, press release, leaflets and company profile
Liaise with media and PR agencies on press enquiries, corporate interviews and briefings, etc
Website maintenances, making sure all information on the China Telecom Europe's website is correct and up-to-date, including news updates, event landing page creation, products and all document updates
Social Media Management, including Twitter, Facebook, LinkedIn, WeChat
Channel Marketing, working with channel manager to develop channel strategies
Integrated leads generation campaigns, creating online and offline strategy for leads generation campaigns
Association relations management – working with business associations in the Europe to promote China Telecom in across different regions
Development marketing metrics for ROI, follow up with all sales channels
Liaise with HQ on assigned tasks
The skills you need to succeed:
English must be at excellent level; fluent in a second language (German, French, Italian, Chinese) would be highly preferred
Have experiences using marketing automation platform and tools
Strong communications skills
Bachelor degree in Marketing
Qualified chartered marketer preferred
Strong analytical and project management skills
Confident and dynamic personality
Self-motivation and proactive attitude
Please follow us on Linkedin: https://www.linkedin.com/company/people-first-team-china
We would be grateful if you could send your CV as a Word document. If your application is successful, you will be contacted within 7 days. We regret that due to the high volume of applications we receive we cannot provide feedback on individual CVs. Please note that we can only consider candidates who are eligible to work in the UK and are able to provide relevant supporting documentation.
People First (Recruitment) Limited acts as an employment agency for permanent and fixed term contract recruitment and as an employment business for the supply of temporary workers. Please note that by applying for this job you accept our Terms of Use and Privacy Policy which can be found on our website.
apply for this job