Mandarin Chinese speaking Marketing Executive
£32-38k depending on experience and current salary + bonus + benefits
Permanent
Central London
Ref: 19907
To see more Mandarin/Cantonese vacancies please follow us on WeChat: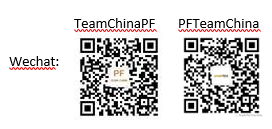 Your New Job Title: Mandarin Chinese speaking Marketing Executive
Your New Salary: £32-38k depending on experience and current salary + bonus + benefits
Status: Permanent
Location: Central London
Summary:
Lead and support all marketing activities across different teams as required, including planning, brief, development and implementation of multi-channel marketing campaigns to deliver against key business challenges, business growth and revenue return.
What you'll be doing each day:
Drive and deliver the brand vision for office in the UK.
End to end communication deliveries with ongoing improvements over the year:- create briefs, lead the strategic response and the execution of communication/marketing campaigns, with the creation of campaign assets/materials for the supply to all channels.
Campaign metrics & analytics.
Ad. agency management, e.g. manage day to day agency communications, relationships with agency teams, campaign project plans, and financial admin process to ensure the smooth running of all activities.
The skills you need to succeed:
Good written and verbal communication skills in Mandarin.
UK undergraduate degree with an excellent academic record.
Professional experience in consumer product marketing.
Ability to analyse complex data from multiple sources and summarised insights in a structured way.
Proficient in MS Office, knowledge in Visio is definitely an advantage.
Passion to make a difference.
Passion for technology and digital consumer products.
Reliable, self-organized, pragmatic, detail minded.
Experience in a complex, multi-national environment.
Good interpersonal skill and relationship management when working with variety of stakeholders across the business.
Positive, confident, presentable and with an ability to listen and articulate.
Please follow us on Linkedin: https://www.linkedin.com/company/people-first-team-china
We would be grateful if you could send your CV as a Word document. If your application is successful, you will be contacted within 7 days. We regret that due to the high volume of applications we receive we cannot provide feedback on individual CVs. Please note that we can only consider candidates who are eligible to work in the UK and are able to provide relevant supporting documentation.
People First (Recruitment) Limited acts as an employment agency for permanent and fixed term contract recruitment and as an employment business for the supply of temporary workers. Please note that by applying for this job you accept our Terms of Use and Privacy Policy which can be found on our website.
apply for this job