Mandarin Chinese speaking HR & Admin Executive
£55-65k depending on experience + company benefits
Permanent
Central London
Ref: 19777
Please follow us on WeChat: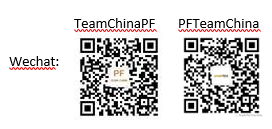 Your New Job Title: Mandarin Chinese speaking HR & Admin Executive
The Skills You'll Need: Fluent Mandarin and English, plus solid HR experience in the UK
Your New Salary: to £65k depending on experience + company benefits
Job status: Permanent
Location: Central London
Report to: Deputy GM / Executive Director
What You'll be Doing Each Day:
HR Responsibilities:
Assist DGM in managing the full spectrum of HR functions including but not limited to implementation of HR policies, talent management, performance management, compensation and benefits, training and development, and employee engagement.
Involve in the continuing development, implementation and improvement of the HR processes, structures, capabilities and capacity with the team.
Review, design and implement relevant HR policies and procedures to align with statutory requirements and to improve on efficiency.
Lead and coordinate key HR annual processes such as Annual compensation review, annual budgeting, bonus review and payment and other reward related activities.
Provide guidance and support to internal stakeholders on HR Matters and ensure the Company's policies and Government legislations are in compliant.
Assist to DGM to support a wide range of projects across Talent Management, Recruitment & Selection, Salary Benchmarking, Organization Development, Office Automation system and etc.
Oversee Staff Training and Development programme, Recruitment and Employee Engagement activities.
Maintain and facilitate effective departmental communication.
Responsible for monthly HR reports for stakeholders based in Head Quarter.
Responsible for preparing the board of director's document and bilingual minutes' keeping.
Supervise and coach team members on daily operational task to ensure smooth operation of the department.
Admin Responsibilities:
Responsible for admin-related budgetary expense control.
Responsible for all travel and reception arrangements, including accommodation, receive and send guests to and from airport, entertainment, etc.
Develop and implement systems and procedures in providing good admin support to the internal customers and review the implementations to improve efficiency and reduce cost.
Responsible for the procurement of office equipment, corporate vehicles, company gifts, stationeries, etc.
Responsible for the arrangements of all important meetings within the Company such as MCM meetings, Board meetings, Annual General meetings, Seminars, etc.
Act as the administrative liaising party between London and Singapore office.
Other potential engagements in other work areas within the Company.
The Skills You'll Need to Succeed:
Excellent communication, interpersonal and presentation skills in English and Mandarin (written & verbal) due to the need to communicate with Chinese counterparts.
Possesses a University Degree with supervisory HR and Admin experience.
Good understanding of the Chinese culture in entertainment.
Experience in public listed companies will be added advantage.
Knowledge in organization development will be advantageous.
Possess strategic thinking and strong analytical skills
Resourceful, innovative, highly adaptable, hands-on and flexible in work approaches.
Well organized and must have good time management skills
Ability to priorities and organize own workload in an effective and accurate manner, whilst working within broad guidelines.
Ability to work quickly, flexibly, effectively and positively in response to requests made at short notice.
Please follow us on Linkedin: https://www.linkedin.com/company/people-first-team-china
We would be grateful if you could send your CV as a Word document. If your application is successful, you will be contacted within 7 days. We regret that due to the high volume of applications we receive we cannot provide feedback on individual CVs. Please note that we can only consider candidates who are eligible to work in the UK and are able to provide relevant supporting documentation.
People First (Recruitment) Limited acts as an employment agency for permanent and fixed term contract recruitment and as an employment business for the supply of temporary workers. Please note that by applying for this job you accept our Terms of Use and Privacy Policy which can be found on our website.
apply for this job