Mandarin Chinese Speaking Marketing Officer
£20k to £30k
Permanent
Rest of the UK
Ref: 19771
Please follow us on WeChat: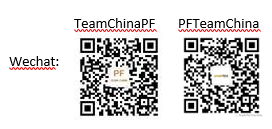 Your New Job Title: Mandarin Chinese Speaking Marketing Officer
Keywords: Mandarin, marketing, advertising, Adobe Illustrator/Photoshop
Your New Salary: £20k to £30k
Location: Portsmouth (Accommodation provided for relocation)
Who You'll Be Working for: A beverage chain business
What You'll be Doing Each Day:
To assist the departments in conducting market assessments and drafting regional marketing strategies
To assist department heads in implementing the planning of the companies' project models at all stages and the program compilation;
To assist the department heads to create creative proposals, follow up the progress of the planned projects, and coordinate and communicate in a timely manner to solve problems;
Responsible for project release and effect collection, production of project briefing, manuscript planning and writing, and PPT writing;
Planning, implementation and follow-up of cooperation activities with third parties;
To assist department heads in handling external liaison and event reception;
To organize department meetings and team culture construction activities and to be responsible for meeting discipline and file management;
To remind leaders of the work arrangement and to complete other related work that the leaders confess.
The Skills You'll Need to Succeed:
With bachelors' degree or above, more than one year of working experience;
Must be proficient in using graphic design software such as adobe illustrator/photoshop
Strong communication and organizational skills, and being able to adapt to a fast-paced work environment;
Good English reading and writing skills
Being proficient in planning and execution
Skilled in operating office software such as Word and Excel;
Being flexible in travelling;
Priority is given to applicants with speciality in photography.
Job status: Permanent
Start date: ASAP
Working hours: 9 to 5
Please follow us on Linkedin: https://www.linkedin.com/company/people-first-team-china
We would be grateful if you could send your CV as a Word document. If your application is successful, you will be contacted within 7 days. We regret that due to the high volume of applications we receive we cannot provide feedback on individual CVs. Please note that we can only consider candidates who are eligible to work in the UK and are able to provide relevant supporting documentation.
People First (Recruitment) Limited acts as an employment agency for permanent and fixed term contract recruitment and as an employment business for the supply of temporary workers. Please note that by applying for this job you accept our Terms of Use and Privacy Policy which can be found on our website.
apply for this job