Mandarin Chinese speaking Data Administrator (Trading)
£26k (£21k + £5k guaranteed travel allowance)
Permanent
Greater London
Ref: 19607
Please follow us on WeChat: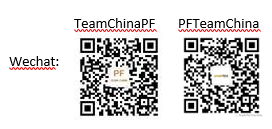 Your New Job Title: Mandarin Chinese speaking Data Administrator (Trading)
The Skills You'll Need: Fluent Mandarin and English in writing and speaking; data entry / admin experience.
Your New Salary: £26k (£21k + £5k guaranteed travel allowance)
Job status: Permanent
Location: West London

Summary:

This purpose of the role is to provide data and general administrative support to the trading team.

What You'll be Doing Each Day:

·Input crude oil physical deal details in the trading systems promptly upon receipt of traders' deal recaps;
·Make amendment to the deal details whenever necessary;
·Liaison with various internal departments and relative contacts in the head office and Asian offices;
·Collect data and send report to internal departments;
·Keep constant contacts with Bridge IT experts in HQ in Beijing for the system modification and upgrade;
·Assist the new ERP in system trial and development
·Help Settlement Team in physical cargo's payables and receivables
·Diligently maintain and regularly update/manage filing system;
·Any other tasks that the company may reasonably assign from time to time according to business need

The Skills You'll Need to Succeed:

·Fluent Mandarin and English in writing and speaking
·Some work experience required, ideally involving activity requiring data collection and data inputting and general administrative tasks.
·Excellent attention to detail.
·Good working knowledge of Microsoft packages and accurate data input skills.
·Ideally have some experience of dealing with overseas offices via telephone calls and /or email.
Please follow us on Linkedin: https://www.linkedin.com/company/people-first-team-china
We would be grateful if you could send your CV as a Word document. If your application is successful, you will be contacted within 7 days. We regret that due to the high volume of applications we receive we cannot provide feedback on individual CVs. Please note that we can only consider candidates who are eligible to work in the UK and are able to provide relevant supporting documentation.
People First (Recruitment) Limited acts as an employment agency for permanent and fixed term contract recruitment and as an employment business for the supply of temporary workers. Please note that by applying for this job you accept our Terms of Use and Privacy Policy which can be found on our website.
apply for this job