Mandarin Chinese Speaking Enterprise Risk Management Analyst
£Depending on experience
Permanent
Central London
Ref: 19603
Please follow us on WeChat: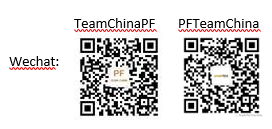 Your New Job Title: Mandarin Chinese Speaking Enterprise Risk Management Analyst

The Skills You'll Need:
Some work experience in general insurance market, Bachelor's degree or above in risk management or related fields, Chinese Mandarin or Cantonese would be a plus but not essential

Your New Salary: Depending on experience

Location: Central London

Who You'll Be Working for:
A well-established international insurance company

What You'll be Doing Each Day:
·Lead risk management activities of the company following the risk management cycle, i.e. risk appetite, tolerances and limits setting, risk identification, classification, assessment, monitoring and reporting.
·Manage the risk measurement models for the entity based on the capital model and the results review. Make sure the risk measures, tolerance and policies are in line with the group and regulators guidelines.
·Manage the risk appetite framework, i.e. propose risk appetite, preferences and tolerances / limits to management and board, monitor and report on actual risk exposures against those limits (via risk registers, risk dashboards, etc.)
·Contribute to the business planning and other relevant business processes in order to support the adequate business decisions in view of risks, e.g. by conducting risk analyses etc.
·Assist relevant business areas / risk owners in the development of key risk indicators and manage processes to identify and evaluate business areas' risks and challenge the risk owners' assessments.
·Conduct and document the ORSA process, manage the related risk analyses (with regards to risk profile / risk drivers and capital adequacy via scenario / stress testing and qualitative assessments) and ORSA reporting in the context of the Solvency II requirements.
·Contribute to internal risk / solvency reporting to management and board (and the relevant committees).
·Contribute to external risk / solvency reporting and communication to auditors, regulators / supervisory authorities and the group.
·Participate in the identification, assessment and monitoring of emerging risks and trends in order to ensure that emerging risks are identified and addressed within the company (management, risk owners, etc.)
·Maintain and enhance the risk management system. Monitor maturity and effectiveness of the internal control system (incl. data quality controls etc.)
·Continuously monitor the effectiveness and efficiency of the ERM framework.
·Contribute to ERM trainings and communication for further spreading risk culture within the company.
·Conduct local and participate in risk enquiries, studies and risk analyses and advise management in risk related topics (regular or ad-hoc), based on regulatory capital and own risk measurement models.
·Support the enhancement and alignment of risk policies, processes and reporting in order to ensure consistency and allow for aggregation on the various levels of the organization.
·Contribute to the development of extreme scenarios (probabilistic) and footprint scenarios (deterministic) according to the risk management policies and procedures.
·Assist regulatory capital calculations according to the standard formula requirements and related reporting in coordination with the Solvency II reporting function within the actuarial team where required.

The Skills You'll Need to Succeed:
Essential
·Some work experience in general insurance market.
·Bachelor's degree or above in risk, management or related fields.
·Knowledge of enterprise risk management methods and principles
·Excellent reporting writing skills. Excellent presentation and verbal communication skills.
·Strong knowledge of the requirements of Solvency II.
·Good problem solving and relationship management skills.
·Excellent in MS Suite (e.g. Excel, Word, PowerPoint and Access).

Preferred
·Past experience in risk management, compliance, internal audit or related.
·Passed or will study and sit the IFoA ST9 exam and pursuit the CERA certificate.
·Competent in managing own workload and working on own initiative and in project managing delivery on multiple tasks.
·Strong commercial understanding and business awareness.
·Chinese Mandarin or Cantonese would be a plus but not essential.

Please follow us on Linkedin: https://www.linkedin.com/company/people-first-team-china
We would be grateful if you could send your CV as a Word document. If your application is successful, you will be contacted within 7 days. We regret that due to the high volume of applications we receive we cannot provide feedback on individual CVs. Please note that we can only consider candidates who are eligible to work in the UK and are able to provide relevant supporting documentation.
People First (Recruitment) Limited acts as an employment agency for permanent and fixed term contract recruitment and as an employment business for the supply of temporary workers. Please note that by applying for this job you accept our Terms of Use and Privacy Policy which can be found on our website.
apply for this job