Mandarin Chinese Speaking Project Officer (Property Developer)
£Competitive
Permanent
Greater London
Ref: 19594
Please follow us on WeChat: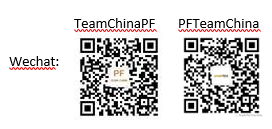 Your New Job Title: Mandarin Chinese Speaking Project Officer (Property Developer)

The Skills You'll Need:
Mandarin to native level, English fluent, property development/construction project experience.

Your New Salary: Competitive

Location: South west London

Who You'll Be Working for:
A well-established property development company

About the job:

·Provide experienced administrative and technical support within the company's Properties projects.
·Working collaboratively with internal and external colleagues and organisations to provide a support service by carrying out project management activities related to the delivery of the company's Properties schemes, ensuring that they are managed to time, budget and specific parameters.

What You'll be Doing Each Day:

·Set up and maintain systems, processes and procedures relating to procurement, contract management, invoicing and payments, and take ownership to regularly update, monitor and manage.
·Ensure compliance with such systems, processes and procedures within the Planning and Development team.
·Liaise with internal and external colleagues, organisations and stakeholders.
·Manage and prioritise own workload to meet deadlines.
·Set up and maintain project budgets and document control processes to ensure adequate resources are available to the team to meet working requirements.
·Have a strong knowledge of and comply with relevant legal, regulatory, policy and procedural requirements and standards and escalate/report concerns to management as appropriate.
·Manage the internal procurement, approval, invoicing and payment process.
·Contract review and management.
·Monitoring and managing actions to assist in delivering the project on cost, to time and to the required standard.
·Develop and maintain project documentation; ensuring all risks and issues are assessed thoroughly and reported to relevant colleagues.
·Co-ordinate project activity.



The Skills You'll Need to Succeed:
·Mandarin to native level and English fluent
·Administrative experience
·Construction or property project management experience
·Relevant academic background is preferred

Job status: full time permanent
Start date: ASAP
Working hours: 9 to 5

Please follow us on Linkedin: https://www.linkedin.com/company/people-first-team-china
We would be grateful if you could send your CV as a Word document. If your application is successful, you will be contacted within 7 days. We regret that due to the high volume of applications we receive we cannot provide feedback on individual CVs. Please note that we can only consider candidates who are eligible to work in the UK and are able to provide relevant supporting documentation.
People First (Recruitment) Limited acts as an employment agency for permanent and fixed term contract recruitment and as an employment business for the supply of temporary workers. Please note that by applying for this job you accept our Terms of Use and Privacy Policy which can be found on our website.
apply for this job