1st line Technical Support Analyst (Finance)
£30k per annual (£35k after passing the probationary period) + paid OT
Permanent
Central London
Ref: 19587
Please follow us on WeChat: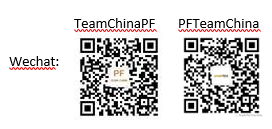 Your New Job Title: 1st line Technical Support Analyst (Finance)
The Skills You'll Need: IT/Technical aptitude or interest or skills, fluent in English. Good customer service skills on the phone. Previous 1st/2nd line technical support experience is preferred.
Your New Salary: £30k per annual (£35k after passing the probationary period) + paid OT
Day shifts:
Monday - Friday 6am - 2pm
Monday - Friday 12pm - 8pm
Weekend shifts:
Sun-Wed then Wed-Sat the following week (six days off in between)
Night shifts:
Sat-Mon 8pm-6am, seven days off, then Tue-Thu 8pm-6am
Sun-Tue 8pm-6am, seven days off, then Wed-Fri 8pm-6am
(Exceptions: Fri-10pm-8am and Sat- 8pm-8am)
Location: City of London
This role sits within a multicultural global FX market and technical support team who are responsible for resolving incoming and outgoing FX market's transactional, functional and technical customer enquiries.
What You'll be Doing Each Day:
Timely turnaround of reported issues and successful management of customer satisfaction.
Meet vendor and customer service level agreements.
Troubleshoot and resolve customer, internal and vendor issues.
Responsible for technical, functional and transactional queries from investment banks and hedge funds globally.
Take ownership of end to end resolution of customer problems.
Log and document all enquiries.
Update deployment, operations and network teams in Asia, EMEA and Americas on all issues.
Escalate high priority issues to Customer Support management and other relevant parties internally.
Execute scheduled administrative tasks.
Fulfil any additional / ad hoc duties as required to meet the needs of the business.
The Skills You'll Need to Succeed:
English fluency (written and oral)
Strong personal organisational skills
Analytical ability and decision making
Technical knowledge and expertise
Excellent team member as well as being able to work independently
Bachelor's Degree, or equivalent experience
Job status: Permanent
Start date: ASAP
Please follow us on Linkedin: https://www.linkedin.com/company/people-first-team-china
We would be grateful if you could send your CV as a Word document. If your application is successful, you will be contacted within 7 days. We regret that due to the high volume of applications we receive we cannot provide feedback on individual CVs. Please note that we can only consider candidates who are eligible to work in the UK and are able to provide relevant supporting documentation.
People First (Recruitment) Limited acts as an employment agency for permanent and fixed term contract recruitment and as an employment business for the supply of temporary workers. Please note that by applying for this job you accept our Terms of Use and Privacy Policy which can be found on our website.
apply for this job