Mandarin Chinese speaking Filing Assistant
£27k + benefits + bonus
Contract
Central London
Ref: 19552
Please follow us on WeChat: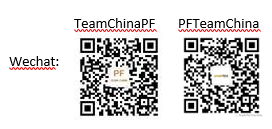 Your New Job Title: Mandarin Chinese speaking Filing Assistant
The Skills You'll Need: Fluent Mandarin and English, good Admin and MS skills.
Your New Salary: £27k + benefits + bonus.
Location: London
What You'll be Doing Each Day:
Providing administrative services and managing the central filing system.
Assisting the Head of Department with preparing departmental policy and procedures
Supervising the Central Filing Management System
Implementing and updating the Policy & Procedures for Central Filing System.
Ensuring all relevant documents are kept in accordance with policies and standard practices and ensuring all departments' files are systemically kept on or off-site.
Researching, retrieving and scanning hard copy documents as and when required.
Ensuring all files removed from departments are securely locked and not accessible to outsiders
Destroy old files (due to availability of spaces) as agreed by departmental managers.
Liaising with all departments to archive and maintain clear archive records.
Assisting reception daily tasks as back up.
Performing related facility administrative duties as assigned.
Covering reception and other facilities related duties upon request. Provide back-up as Risk Co-ordinator.
The Skills You'll Need to Succeed:
Good Microsoft knowledge
Good Communication and Customer Services Skills
Good Mandarin and English language skills
Job status: 12 months contract
Start date: ASAP
Working hours: 9-5
Please follow us on Linkedin: https://www.linkedin.com/company/people-first-team-china
We would be grateful if you could send your CV as a Word document. If your application is successful, you will be contacted within 7 days. We regret that due to the high volume of applications we receive we cannot provide feedback on individual CVs. Please note that we can only consider candidates who are eligible to work in the UK and are able to provide relevant supporting documentation.
People First (Recruitment) Limited acts as an employment agency for permanent and fixed term contract recruitment and as an employment business for the supply of temporary workers. Please note that by applying for this job you accept our Terms of Use and Privacy Policy which can be found on our website.
apply for this job